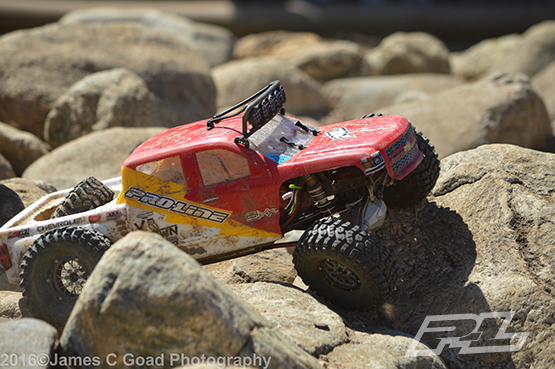 Special Thanks to James Goad Photography for the awesome shots!
Had a great time at the U4RC Nationals at Cherry Valley RC Raceway in Southern California. So many great drivers showed up to race was a awesome day. The day started out with a little bit of practice had to get the track down and get my lines figure it out through the rocks in 2.2″ indy. The Rock section at Cherry Valley is definitely one that separates the men from the boys when it comes to U4RC.
First rounds of heat started with 1.9″ Trail in which I was able to take home a second had a great battle with Adam Baker the whole Heat. My second heat was 2.2″ indy didn't get too great of a start but managed to come back from the back and win that heat.
Ran Flat Iron XL's in 1.9 Trail and Swamper XLs in 2.2″ Indy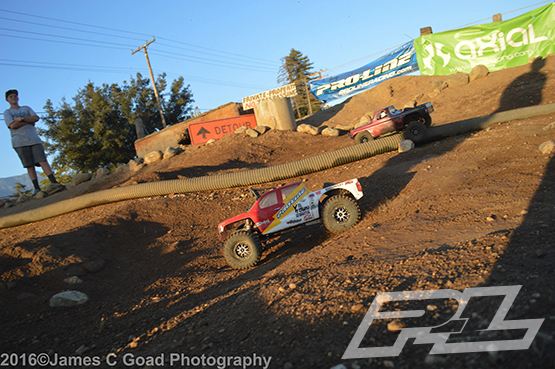 The day just kept getting hotter don't know how hot it actually got out there but I know the cars were running about 140° on the motor which I barely see temps around 100 most of the time. Second round of heat started with 1.9″ Trail again took home a third as the faster guys we're all in this heat qualified meet search for the A-Main in that class. Next up was the second round of 2.2″ ND and as I came into the Rock section something didn't sound too great and by the time I got halfway through I had broke the truck. Got back to the pits found out my motor had came loose and destroyed a spur gear not too big of a deal manage to qualify for A main because I won the first heat. Got the truck fixed and waited for the A-Mains.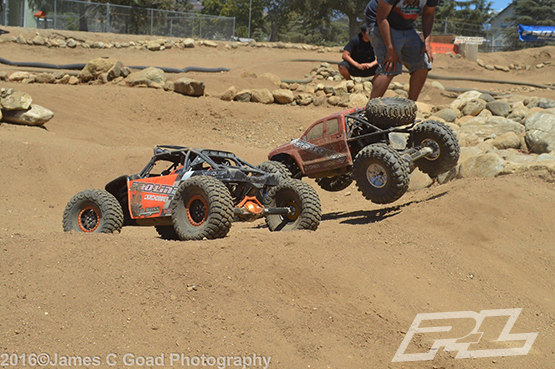 Next up A-Main in 1.9″ Trail got a pretty good start as my 1.9″ Flat Iron XL hooked up out of the hole and the battle was on from there between me and Adam Baker. We pretty much checked out on the field and battled for first and second the whole time was such a great race ended up taking home a second place in that class. And last race of the day for me was 2.2″ indy. Started at the back of the field because of breaking in the second heat but managed to start picking people off early, like I said that rock section is hard and if you can land a good line through it you can really make up time. That's exactly what my 2.2″ TSL XLs where able to do as I picked my way to the top three knocked on the door of a second for a little bit but only was able to come home with 3rd.
I'd like to start off by saying thank you to James Goad for all of the great pictures wouldn't be able to show everybody what we do without you man!!
Again great racing all day and really glad to be able to race for such a great sponsor in Pro-Line thanks again for keeping my truck looking good and hooked up with the track see you all soon!