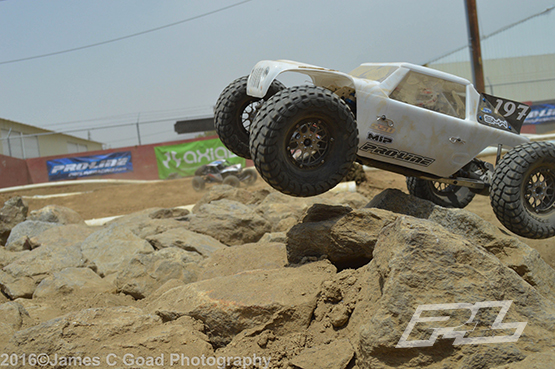 The last race of the season started out great but ended in a not so great spot. The first heat was a lot of fun battling with  Austin Daynes. Unfortunately, pretty much every lap I was getting taken out by lapped drivers which put me at 3rd for heat one. Heat 2 though I got out to a early lead and again Austin and I battled the whole race. During this battle is when I set the fastest time of the day with a 25.5. It was pretty cool to know that a solid axle rig could do the same and even better times than a IFS(yeti) rig.
Ran Pro-Line BFGoodrich KR2 2.2″ Tires on his Yeti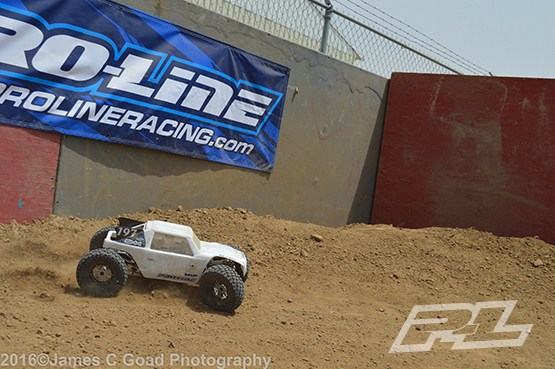 My record was short lived though after Jake Wright in the 2.2 Trophy class threw down a blistering lap of 23.0. I still though will hold the record for the 2.2 comp class. The main event started great with a whole shot and I lead for a few laps till I made a mistake off the back double and took out my steering. I quickly fixed the rig and got back out there to finished the race with a 4th place. Unofficially I have won the 2.2 Comp series points and will find out for sure at Nationals.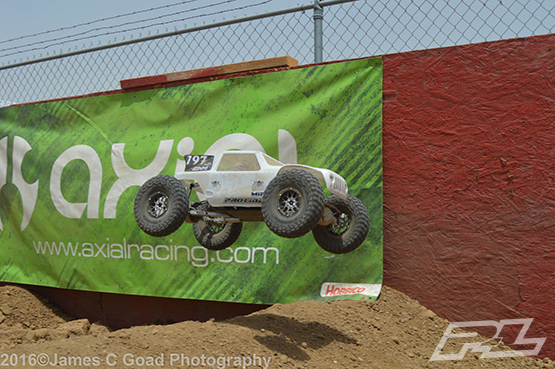 Nationals is coming up and I'm really excited because it will be my first race in the premier 2.2 Trophy class if all goes right. I will still race my 2.2 comp rig but after nationals I will retire from that class and convert the rig to the 1.9 trophy class.