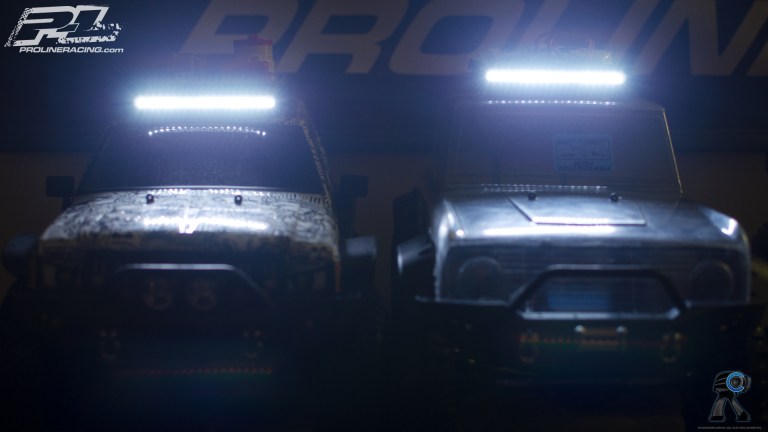 Read the Full Radio Control Patrol Article.
LED light bars are a stylish and useful addition to an RC car or truck.
When out on the trail at night or roaming around the backyard bashing in the shadows of the moonlight, an LED light bar can come in handy for any RC. Some light bars can be powered from the receiver while some are best powered from a separate battery. Either way, you will experience a whole new driving experience with additional light provided by a LED light bar. Here at RC Patrol, we chose to turn to Pro-Line Racing for our LED needs…Why? Keep reading in order to find out about their wicked light bar assortment in which we used on our new Bronco build because I'm sure that you'll enjoy!
Read the Full Radio Control Patrol Article.