This past weekend I attended the 19th annual Off-road Shootout.  I ran 2wd and 4wd Mod Buggy.  Wednesday and Thursday was practice.
The track had good grip on Pro-Line X2 Scrubs and X2 Electrons. I changed shock fluid, shock pistons, diff fluid, and other thing to help my cars on the high grip.
Friday and Saturday were qualifying.  Before qualifying, I ran practice in the morning, I noticed the track was loose and dry.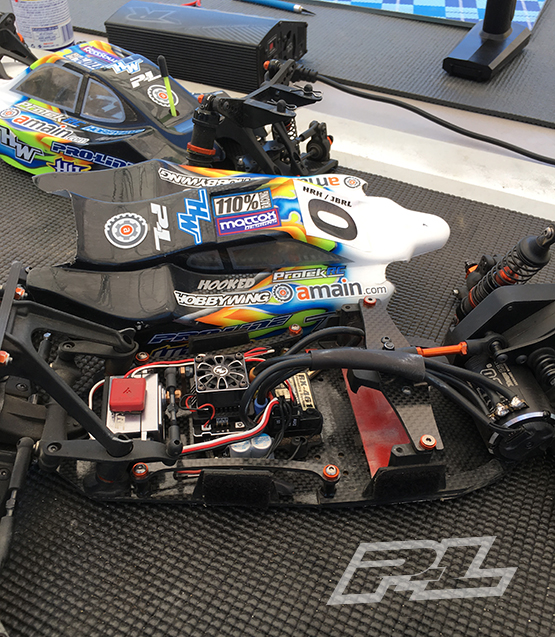 In round one of wheeler I had a bad run, but in rounds two and three I had a top 15 run. The third round I was seeded in the fastest heat.
The last round of wheeler I had a top 12 run and that put me 2nd in the B-Main. At the start of  the B-Main I was second and was there for the first couple laps.
Then I went wide on the center triple and went back to third. I started to push to get back to the top two and ended up crashing, as a result, I finished in 9th place in the B-Main.
In 2wd I had a hard time qualifying due to track conditions. I qualified 3rd in the D-Main.In the D-Main, I went back to 5th but came back and finished second to bump to the C-Main starting 10th. In the C-Main I had a good race and finished in 8th.
My HB Racing D413 and D216 ran awesome on Pro-Line X2 Scrubs and Electrons.
I would like to thank the Tessmanns for all they're help this weekend.Kevin Palmer for taking me to this race and helping me all week.
I would also like to thank my sponsors; HB Racing, Pro-line Racing, Amain.com, Hobbywing, Vp Racing Fuels, Ogio, Maddox Designs, Reds Air Brush Designs, and hooked tire sauce.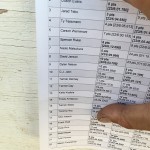 – CJ Jelin