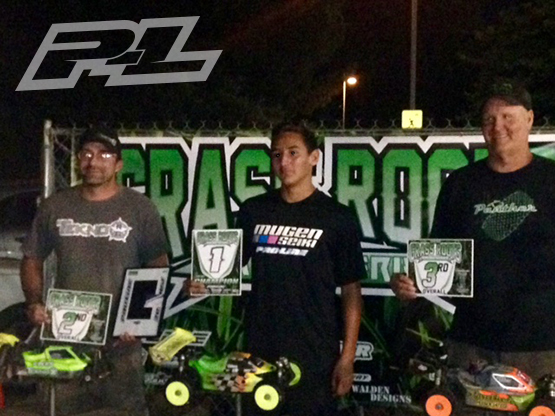 This past weekend was the Final Round of the Grass Roots series at Thunder Alley in Beaumont, CA. The track was technical, but also very fun….as it always is. This entire series has been really fun, and I've done really well. I maintained the lead in points, throughout the series.
Ran Pro-Line Hole Shot X3 Tires
But as we all know, sometimes we just have some "not great" race days. Saturday was one of those for me. Had some major motor issues, and made some mistakes as well. But I kept pushing through…motor issues and all. That's just the racing life we live. Sometimes things are out of our control…and you just have to roll with it. Not every day will be a great racing day.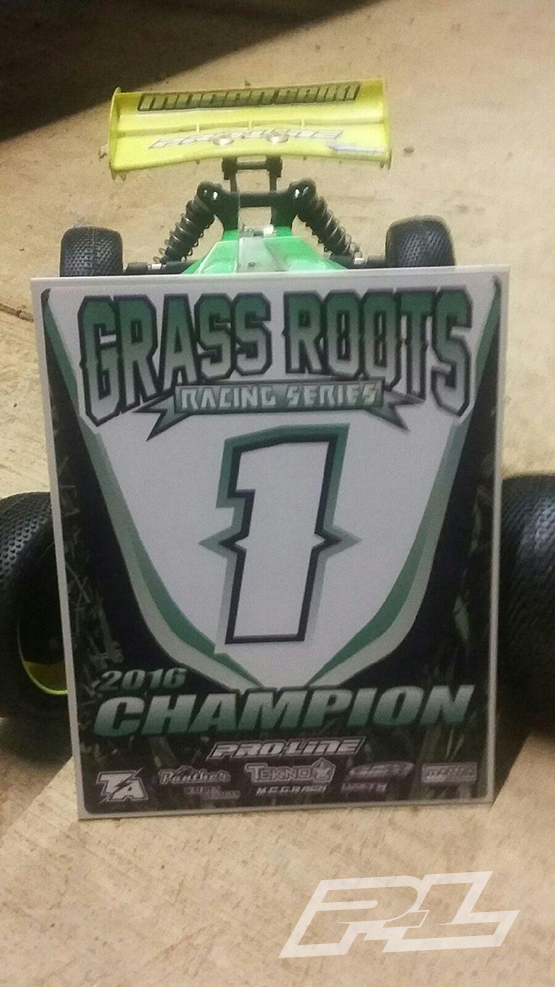 At the end of the Mains, awards were given out to the overall winners in each class. Even though the Final round for me wasn't my best by far, I still took the WIN in overall points for the Grass Roots series!! I was stoked!! I worked hard and challenged myself with each round. It was an awesome series, and I was proud to take the win in the series sponsored by PRO-LINE.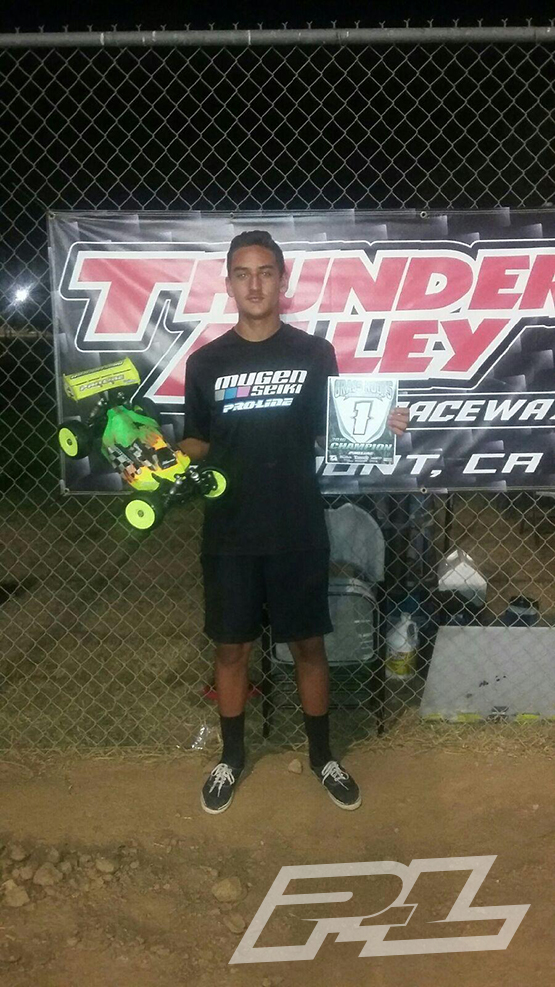 As always, I'd like to thank my sponsors Pro-Line Racing & Mugen Seiki…as well as a big shout out to LRH Hobbies, for all playing a part in my success. I also would like to thank my mom and dad for supporting me at every race, and standing by me through the longggg race days.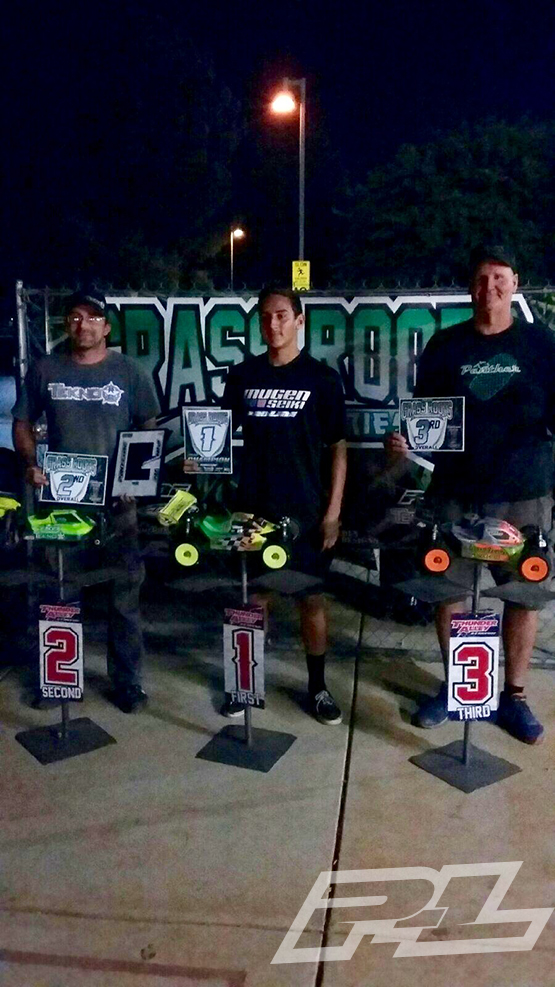 Pro-Line Racing, Mugen Seiki Racing