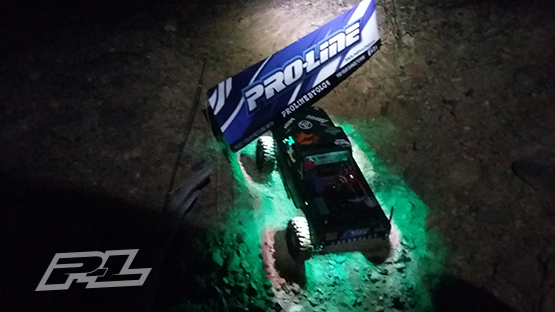 BackYardOutlawRC Scalers would like to say THANK YOU Pro-Line Racing for your awesome support of our group event "June Run In the sun and stars".
This was our first night event for the group and doubled with the day run it made for quite an awesome event! We started out with the day run and the sun was sure letting us know it's summer!
The Pro-Line decked rigs were stomping the trail and the Flat Irons seem to be the perfect tire for this mixture of rocks, hard dirt, and water we encounter on the course.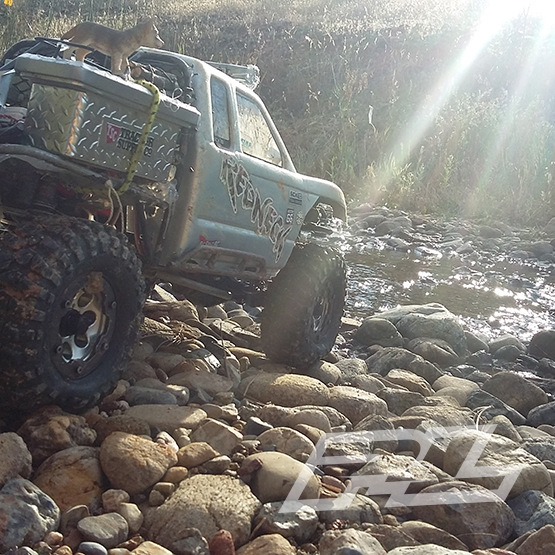 Well after 200 gates of epic fun in the sun we kicked back in the shade and had an excellent time catting up at the BBQ and drivers Raffle.
We also held our first "Turtle Derby" witch was quite a hit and now our signiture side event. We had all rigs in on a last man on rubber battle royal where the objective is to turtle all other opponents! It was pretty epic and the 2.2 was fast where the 1.9s really held their ground.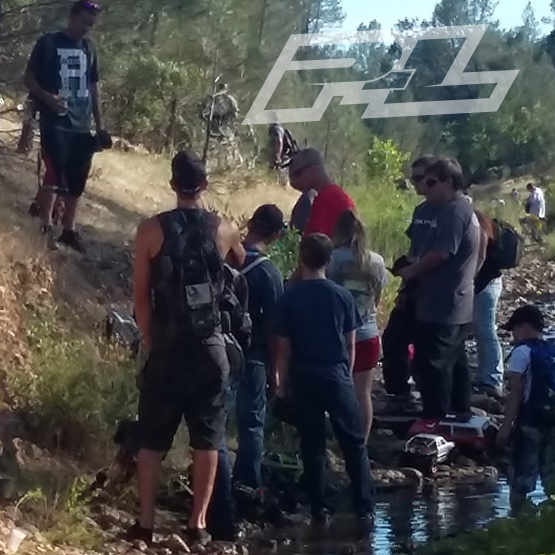 The Pro-Line Racing Bodies really held up strong! I was a bit worried we might get a bit destructive but I didn't hear of any damage to any of the rigs.
Quickly after the Turtle Derby we set out for anouther 200 gates of night run! Wow 400 toatal gates, that a new record for BackYardOutlawRC Scalers! The night run was epic, the pictures were a blast! I think my picture with the PRO-LINE RACING banner in the dark is one of my favorite of the Pro-Line little green chevy! It was realy cool seeing nothing but little lights romping the trails in the dark!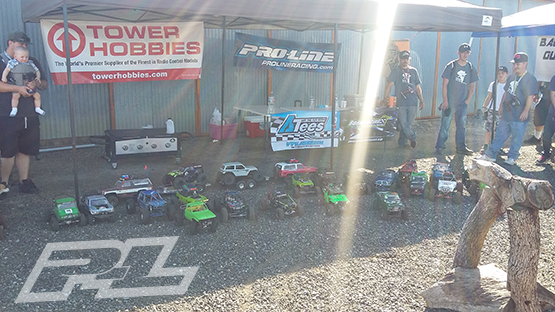 Well next stop for BackYardOutlawRC Scalers is AXIALFEST!!  We will see ya all there rocking with PRO-LINE RACING ALL THE WAY!!
– Robert Hoffer