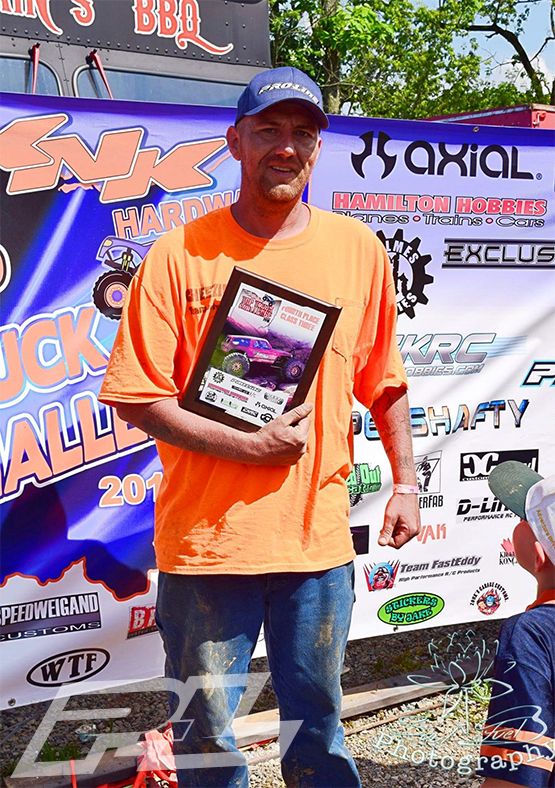 Well where to start. The weekend of June 3-5 was one that will go down in history as one of the most memorable comps I've been to.  As I rolled in Thursday afternoon I had no idea how big the weekend was gonna end up being.  There were competitors that came in from all over.  And despite the monsoon of a storm we all had fun. I Met some great people hung with old friends and judged some runs with some amazing lines pulled.
"The 2.2 Pro-Line Flat Iron XLs had all the grip I needed and then some to pull me everywhere I wanted to go."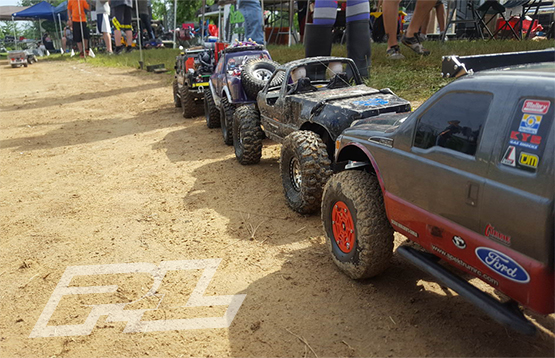 I wanna say thanks to Mike Kirby and Amberly Johnson Kirby and the rest of the Kirby clan for hosting such a family friendly event. Thanks to everyone who spent time working on the facilities whether it be one day of help or many.  Every bit of help made this event possible.  Thanks to all the wonderful sponsors, the judges, ladies doing registration, Joe and Jay doing tech, other competitors, photographers and the spectators. Everyone made this weekend highly enjoyable.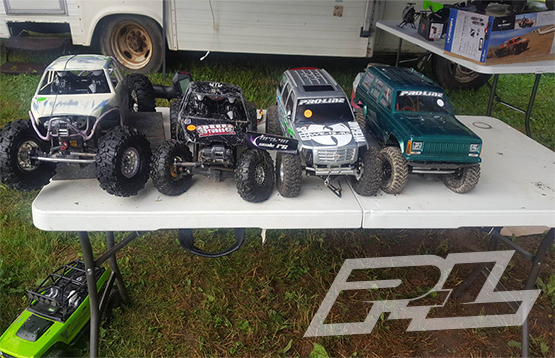 I also had the pleasure of entering my daughter into the stock class 2 and she did really well.  I walked the course with her on her run and gave her guidance and she was killing it.   I'm sure she wasn't too far out of the top ten. She can only get better from here.  She also wanted me to thank dcw for the sweet delrin 2.2″ Wheels she won as a door prize and #rcaddict for the gift card that accompanied the wheels.  Good job Kalyanna daddy's proud of ya!
I also gotta thank all my sponsors for their support and great products that help make my trucks be the best they can be.  I managed to pull a 4th place finish out of 63 drivers in class 3 with the brazin scale rc based Truggy despite having front diff gears clicking and slipping halfway through the trail course.  Course was brutal but I was in the zone and determined to finish without a repair.  and that I did.  The 2.2 Pro-Line Flat Iron XLs had all the grip I needed and then some to pull me everywhere I wanted to go.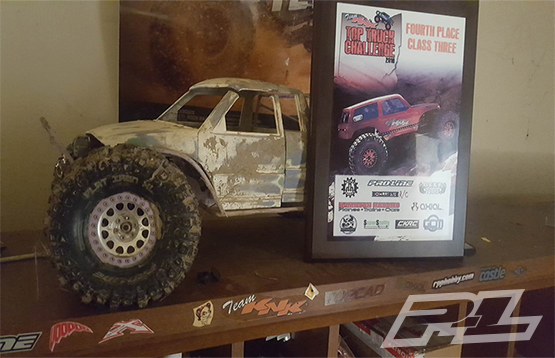 Had the honor of judging Dan Wilson and Desmond Mooney on their class 2.5 trail course runs and learned a lot tricks from the seasoned veterans.  Plus seen them Pull some sick lines. Also hung with fellow team Pro-Line driver Jim Rowe and shared some laughs.  Nice to meet ya guys and hope we can do it again soon.
All in all I must say if you've never been to a scale event, the Team KNK R/C Farm is the place you wanna be for the next one.  The environment is family friendly, fun, everyone is a friend, and you'll leave with memories of a lifetime.  Next stop is the NWI TTC g6.  Then on to King of gurus
– Travis Johnson