Congratulations to Taylor for winning the Reader's Rides Contest!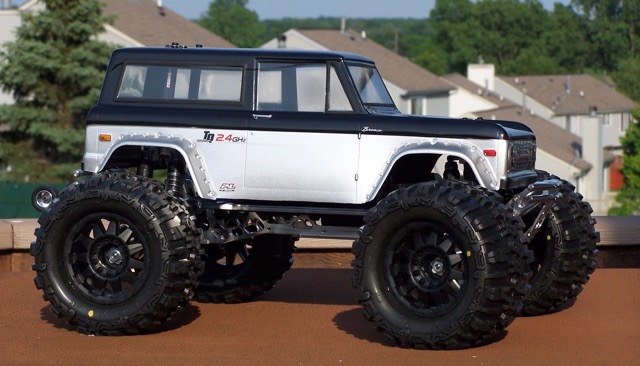 Taylor Submitted a '73 Ford Bronco on his E-MAXX and won!
The Pro-Line '73 Ford Bronco Body is mounted on an aluminum E-MAXX chassis.
Wheels are F-11 1/2 offset with Trencher X Tires.
Body is mounted using Pro-Line extended body mount.I like those old-school bodies from Pro-Line.
Great Job Taylor!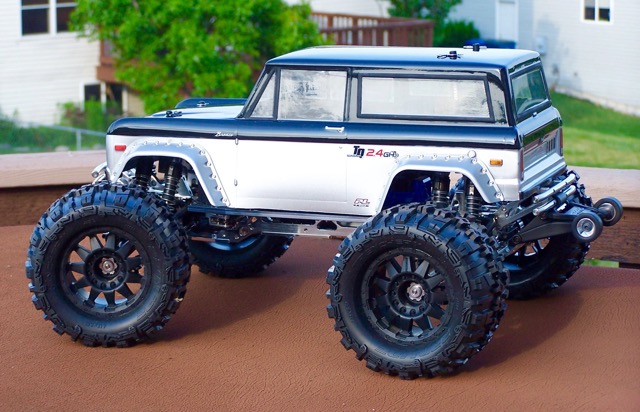 Don't forget to submit your next ride at http://www.prolineracing.com/blog/submit-your-ride/ for a chance to win.