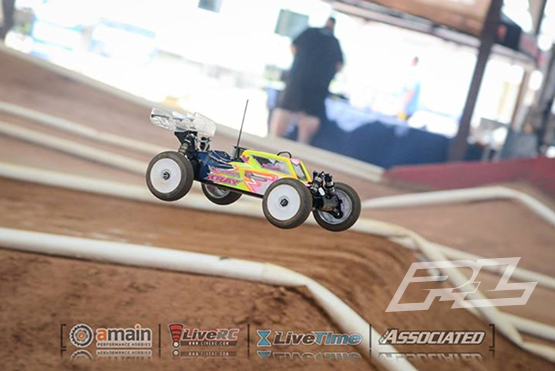 This weekend I attended the 2016 ROAR Fuel Off-Road Nationals at Thornhill Racing Circuit in Hutto Texas. I took a BIG gamble going into this event with a brand new car I got less then a week before. Wednesday started practice. I used all day to learn the new car and get it as close as possible.
I was running Pro-Line X3 SwitchBlade Tires for all of my practice runs along with my P-L Lexan Trifecta wing!

Thursday was up and we would get a quick round of practice that was 5-minutes and then two 7-minute seeding rounds that would put us into our heats for qualifying. The seeding was your best 3 laps in a row. I used X2 Electron for the final seeding round which was fast enough top it me top 20 in Buggy for the day.
Friday was the first day of qualifying and I was very excited to be going this fast with a brand new car already. I started my morning with M3 Hole Shots for the quick round of practice and also the first qualifier. I had a great first run as it put me in 15th for the round! The second round of Buggy I decided to run X2 Electrons again but the track was to polished this time for them and this was my worst run of the weekend. Saturday was scheduled for two more rounds of qualifying and the first 5 Mains! We ran our quick round of practice early and the started 3rd round of qualifying. I again used M3 Hole Shot as that was the best tire for the morning conditions. I had a really good run going till I got just out of the line and spun out and went off the track. Oh well. The 4th round was up and I needed a good top 20 run to put me into the semifinals. I ran M3 Hole Shots again because that's what I felt would give me the best chance to accomplish what I was going for and I did it!! Got 16th for the round which would put me 20th overall and 10th into my semi! Sunday we have another quick practice and then I had a semi practice later on before the 1/4 Mains started. I was feeling very convenient about everything!
I asked Daniel Adams what tires he thought would be the best Tire for my semi and he said M3 Fugitive would be my best bet so that's what I went with! When my main started there was a big pile up in the second corner and I was able to get up to 5th! Few laps later I got hit from behind and fell down to 15th. I was able to make it up to 11th and 23rd overall which is my best ever finish at the ROAR Fuel Off-Road Nationals!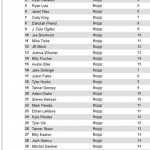 I want to think all my sponsors who help me!
Pro-Line Racing
RCamerica
Xray
Hudy
Avid rc
Vp Powermaster
Dutch Oven Designs
Prolevelrc
Thornhill racing circuit
Big thanks to my dad and my little brother for the great pit stops!
Also Special thanks to Daniel Adams for all the help over the week.
Edwin Hartman for all the help leading up to the race!
Chris Allison for an amazing place to race.
Pro-Line products used:
X3 SwitchBlade
X2 Electron
M3 Hole Shot
M3 Fugitive
Trifecta Lexan Wing