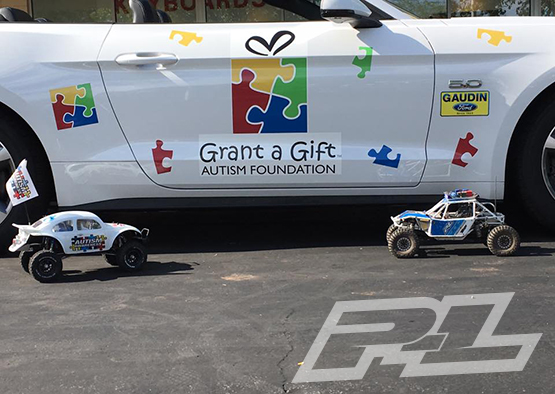 Another great day in Vegas. My wife and I were out supporting Grant a Gift 5K Autism Race for Hope.
We did all 5K with our RC cars. We got to share the cars with some outstanding people and just have some fun.
This cause means a lot to us and so many other families out there.
Happy to be able to share my Pro-Line Bomber, My Wife's Pro-Line Bug specially painted for Autism.
If you ever have a charity walk, take your RC!