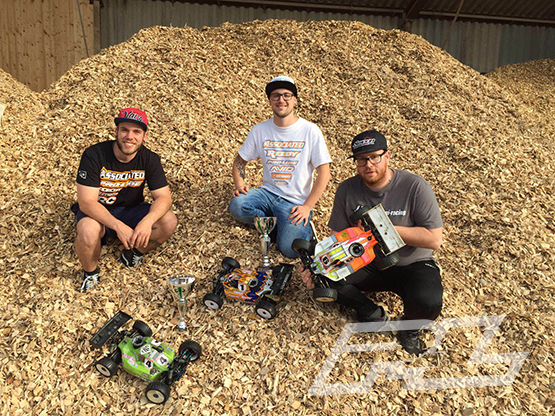 Past weekend was the 3rd round of Swiss Championship by the BC Hornets  at Lütisburg with over 130 drivers on his astro-turf race track. The weather was not the best over the weekend but on astro surface isn't that big of a problem.
Patrick Ran Pro-Line Hole Shot 2.0s to Victory!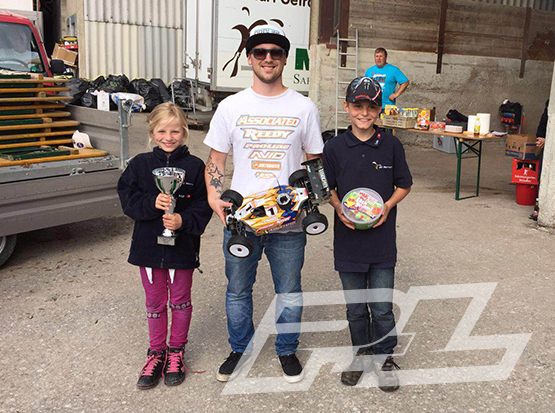 Factory Driver Patrick Hofer was on point for us and run with his Factory  RC8B3 Car in timed practice he was first in the 1st run and 3rd in the 2nd run. all Rounds of practice and Qualification was it different to drive for all drivers of the track. Patrick work a lot on his car and can do his TQ on the 4th round of qualification and save the second place after Quals.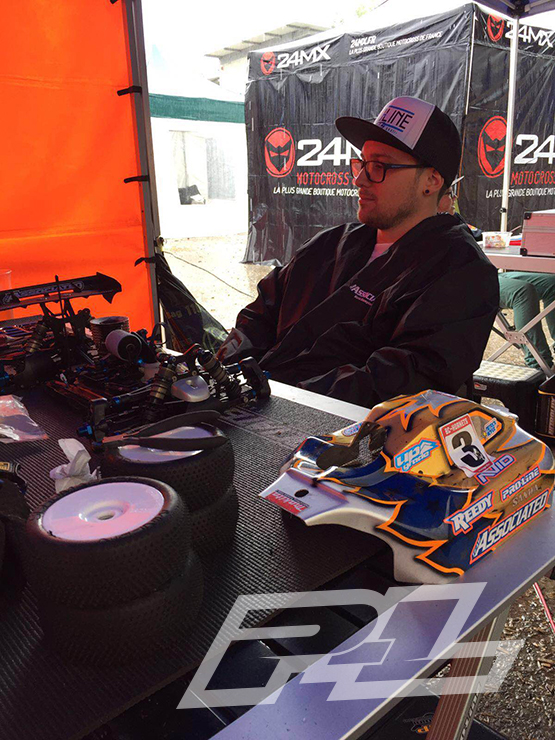 At the Semi Finals was Patrick started on 1st Place and can bring his Car in front to the finish-line and do the fastest Semi and set is RC8B3 on pole for the A-Main Final.
Patrick changed a few little things before the final which made the car easier on the wet Astro-turf track, securing his Victory with a lead from Start to Finish.
Ranking:
1) Patrick Hofer / Team Associated / Reedy / Pro-Line / Avid RC / UpgradeRc/ FoxNitroSynth / Sanwa /
2) Ronny Lüber / Team Associated / AKA / FoxNitroSynth
3) Jeremy Pittet / HotBodies / Orion / Sweep
Patrick use Pro-Line:
Predator RC8B3
Hole Shot 2.0s
Velocity Wheels
V2 Closed Cell Foam
Thanks all sponsors for there Support !!!!!
Best Regards,
Patrick Hofer