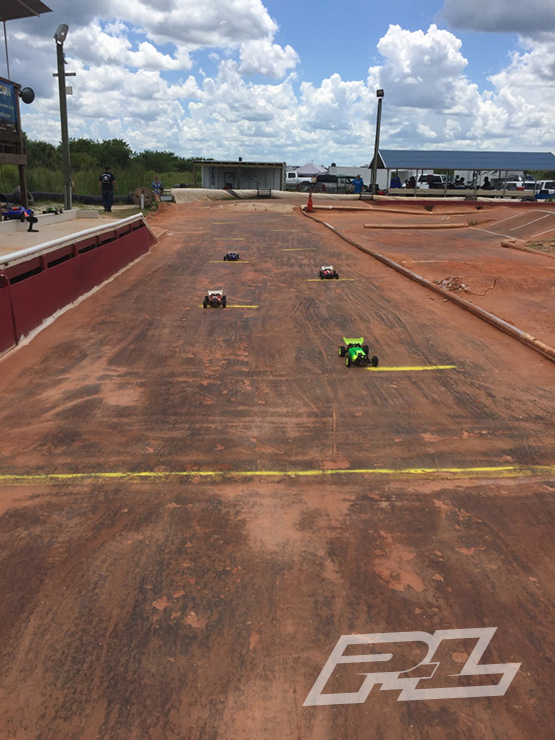 Friday started the long holiday weekend. We packed up our new camper and headed to Sundancers RC Raceway. As we were setting up camp a deer came out of the grassy area and was within 20 feet of us. I have never been so close to a deer before. It was the coolest thing ever. David and I were able to get in a couple batteries of practice before the torrential rain hit. We had forgotten that we had our windows open in our camper and when we finally remembered we walked into a nightmare. The rain came in and was all over our electronics and our bed was drenched. As we quickly shut the windows and tried to wipe up the mess we must have turned the burner on our gas stove without realizing it because the carbon monoxide detector started going off. With everything that happened that night we got the camper aired out and saved our electronics.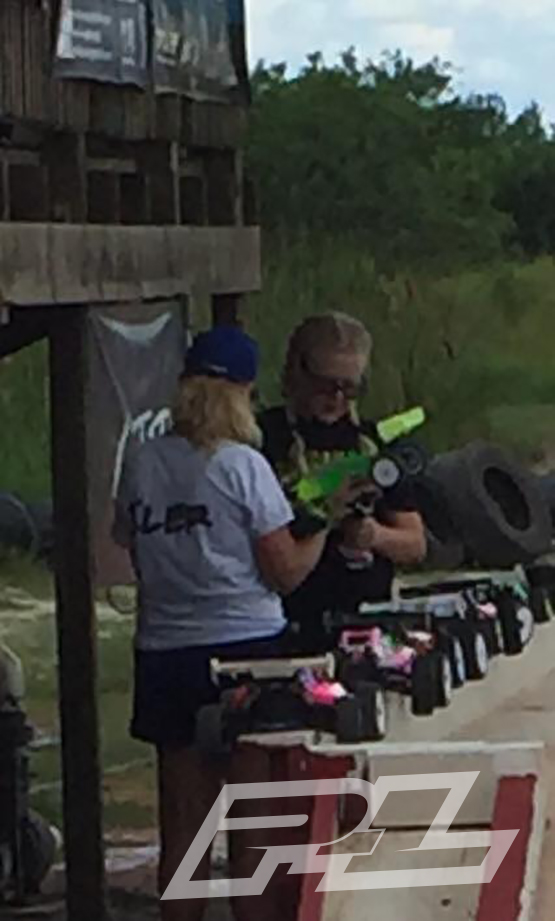 Saturday morning the track was still damp in spots. Since it was just a practice day we waited a few hours to let the sun come out and dry it up. We had several friends there practicing with us which made it even more fun. As the sun was going down we started a camp fire and made s'mores. As we hung out by the camp fire we never laughed so much. We even found out that our friend #Lazi thought he was Justin Bieber and we got the video to prove it.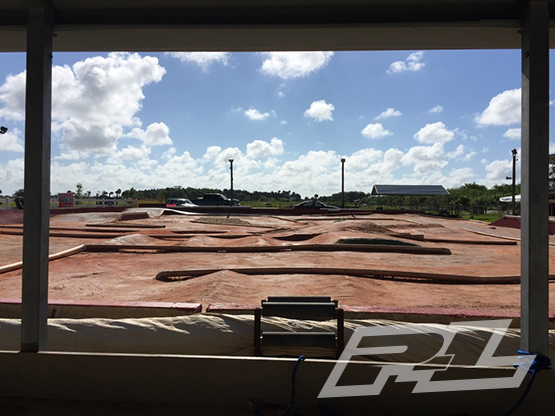 Sunday was race day. David raced his 13.5 Buggy and was able to qualify 1st with a TQ time of 12/6:17.005.  David made a couple mistakes in the Main dropping him to 2nd. He pushed hard and was gaining on 1st when a turn marshal fell in front of him trying to get to another car. Unfortunately, he just didn't have enough time to come back and finished 2nd. Both the 1st place driver #Matt Kirkpatrick and David actually had faster times then everyone who had raced Mod Buggies. David was running his awesome Trinity 13.5 D4 certified motor along with his Trinity 2C white carbon shorty battery. I had raced my 4WD SCT and had let my nerves get the best of me during my first qualifier. I had made it all the way to 1st place and could not stop shaking. I could hear David below asking me if I had it full throttle and to push it. My finger was shaking so bad that I couldn't give it full throttle and ended up finishing 2nd. I was so disappointed because I knew that race should have been mine. I ended up qualifying 3rd. In the Main the first lap was horrible as I was hit and ended up with a 40 second lap. I pushed my Trinity 2C white carbon battery and was making up some time when I was hit on the straight away. I gave it my all and on the very last lap I was able to take over the 2nd spot where I finished.
David Iler Race Results
13.5 4wd Buggy
Qualified: 1st
Finished: 2nd
Jessica Iler Race Results
4wd SCT
Qualified: 3rd
Finished: 2nd
A special thank you to our sponsors #Trinity, #Proline, #LFR2016, #BocaBearing, #DERacing and #TriCountyHobbies.