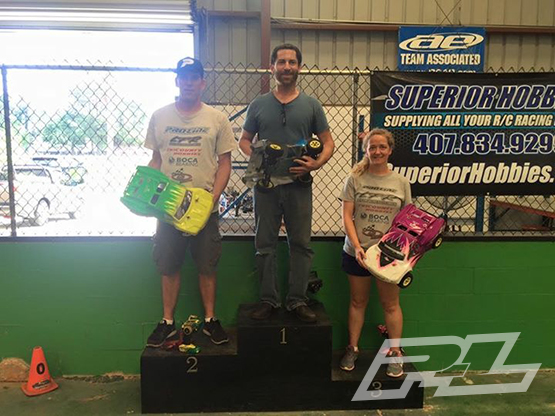 I got out of work early on Friday and headed home to meet up with David. He already had the camper packed and hooked up to the van. With both of us excited we started our 2 hour trip, which ended up taking longer as we ran into some severe weather along the way. We arrived at Beachline Raceway in Cocoa, FL where they allowed us to camp for the weekend. This is a great RC facility where they take care of their customers very well. We were able to get in a lot of practice laps Friday night as they stay opened later.
Ran Pro-Line Primes and Electrons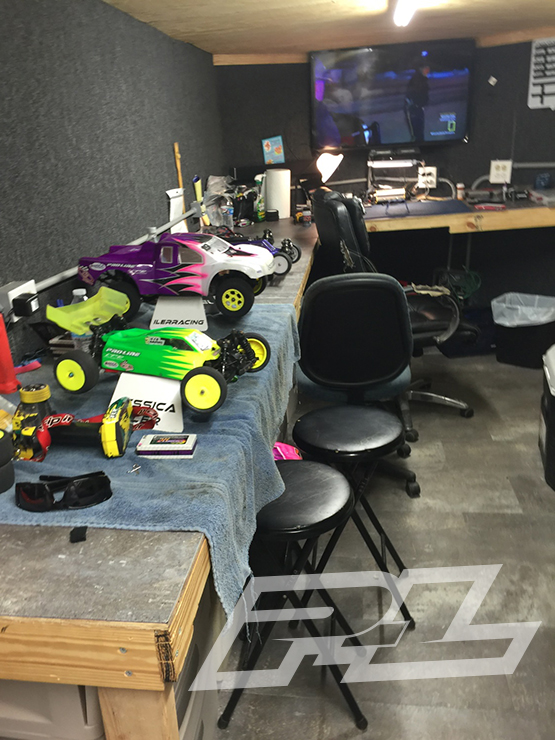 Saturday was a fun day of racing with 16 heats. David was running his 13.5 Buggy and was able to qualify 5th overall with 16 laps at 5:06.401 and an 18.255 fast lap. David got lucky in the beginning of the Main and was able to get through traffic and make it up to 2nd. He made a couple mistakes dropping him down to 7th. One little mistake on this fast track can put you back at least a half of lap. David pushed hard and put together a few good laps and was able to make it back to 5th place where he finished.  I raced my 4WD SCT and qualified 7th with 14 laps at 5:13.84. The Main was a lot of fun and I stood my ground and made a few good moves. I was able to move up a position to 6th and just missed 5th by 0.455 of a second.  After racing we went and grab some dinner with friends. When we returned back to the track the owner #Robby was so nice and left the track open for us so we could have some more fun.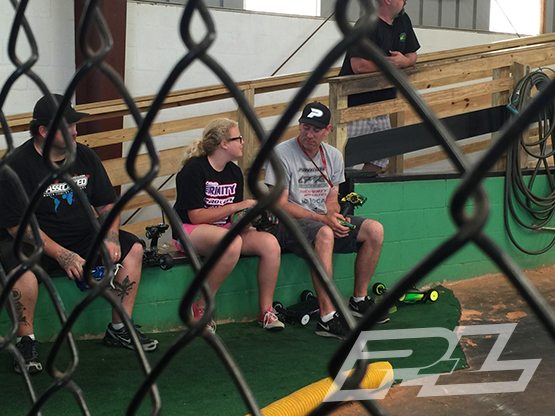 Sunday was a lot of fun racing our 4WD SCT's together. It was the best way to end the great weekend with both of us on the podium. David finished 2nd and I came in 3rd.
David Iler Race Results:
13.5 4WD Buggy- Qualified: 5th / Finished: 5th
Tires: Pro-Line Clay Primes
Pro 4 SCT- Qualified: 2nd / Finished: 2nd
Tires: Pro-Line Clay Electrons
Jessica Iler Race Results:
Pro 4 SCT- Qualified: 3rd / Finished: 3rd
Tires: Pro-Line Clay Electrons
FINAL SERIES RESULT SCT – 2nd Place
– Team Iler