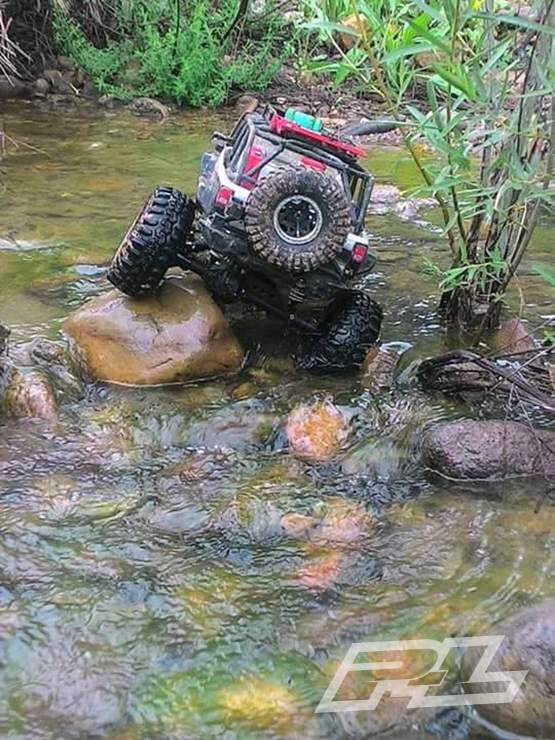 BackYardOutlawRC would like to express our extreme gratitude to PRO-LINE RACING for their outstanding support of our BYOLRC's 1st ANNIVERSARY GOLD RUN EVENT. We can't thank them enough not only for their awesome donations to our group but for their support of our community as a whole!!
BYOLRC is honored to fly PRO-LINE RACING BANNERS!!
Our BYOLRC 1st anniversary was a great success! With 3 strait days of rain we still managed to get 35 drivers to brave the weather.
The good soaking the trail got sure made for some epic conditions out on the trail! The guys were painting those beautiful PRO-LINE Bodies with MUD and they still looked awesome.
Pro-Line Bodies made for some ultra realistic scale pics out on the trail!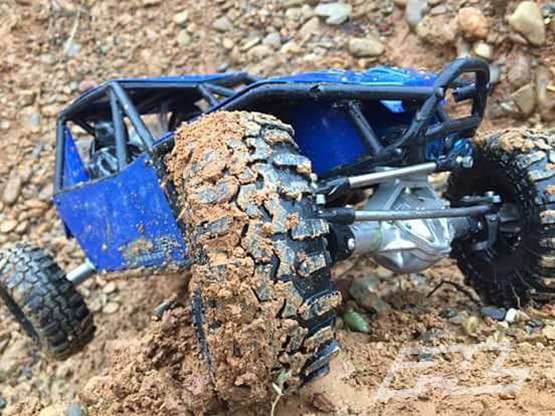 I was super stoked to see the influx on all the new PRO-LINE RACING products on our drivers rigs!! They guys are not only loving the products, they are bragging about them!!
The PRO-LINE SUPER SWAMPER XLS and FLAT IRONS WERE ROCKING AND ROLLING EVERYWHERE!! They were flinging ROCKS, MUD, AND WATER while driving rigs not only through some tough terrain but to victory as well!!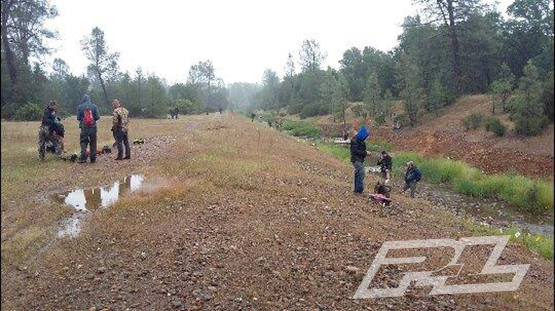 We were flying PRO-LINE RACING colors out on the trail too, and the guys all stopped for that awesome #prolineg6 picture contest sponsored by Pro-Line Racing.
MAN THAT'S AWESOME THANKS AGAIN!! we can't wait to see which picture you folks pic! Not to mention excited to see the reward!!
We again had Pro-Line Racing Team Driver Torey Heath in attendance! He was Rocking one sweet new PRO-LINE RACING RIG!! Man the PRO-LINE Products sure made it shine!!
We finished up the event with our drivers favorite BBQ TERIYAKI CHICKEN  and held an awesome driver's awards ceremony and RAFFLE! 4 BackYardOutlawRC DRIVERS WERE HAPPY TO TAKE HOME 4 AWESOME GIFT CERTIFICATES DONATED BY PRO-LINE RACING!! THANKS YET AGAIN!
Well I can't wait to see what new Pro-Line Racing products they guys bring next month I'm guessing with the awesome discount code they scored at our anniversary we will see a few, sets of those brand new PRO-LINE Tires out there!
– Robert Hoffer, BYOLRC