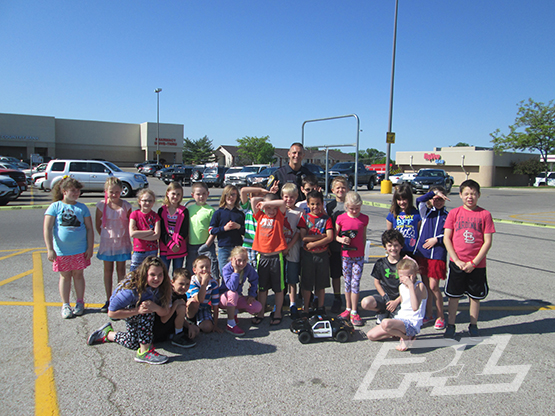 Last week our HyVee stores honored our local emergency services (Police, Fire and EMS).  Last Friday was Police day.  During this time, Hy-Vee blocked off a portion their parking lot and our Quincy Police Department showed area students a few areas within our department.  One of our K-9 officers gave a demonstration and our DARE officer showed off our DARE Camaro.
I was also there and bought the Pro-Line PRO-2 RC Police Car. Approximately 90 2nd-3rd graders were able to drive the PRO-2.  They had a blast and the Pro-Line Street Fighter Tires did awesome on the payment.  Our Hy-Vee staff also enjoyed driving it.
Thank you again to Pro-Line by supporting our Police/RC Youth Program.
Officer Matt Hermsmeier
Quincy, IL Police Department