The Badlands 2016 Spring Sting race turned out to be a single day marathon with over 220 entries. My wife and I rolled out of our driveway at 3:30am in order to make it to Myrtle Beach in time for the start of the race.
Together we participated in 4 classes, with my wife entering the Powder Puff division and myself running 1:10 4WD SCT, 4WD Buggy and Open E-Buggy.
Pro-Line Products used:
EVO Short Course Body, M3 LockDown and Stunner Tires, F-11 and Velocity Wheels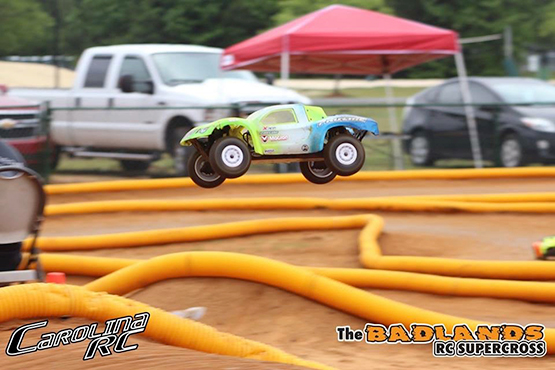 The highlight of the race would be my wife's first podium finish as she received a 2nd place plaque in the Powder Puff division. It was also her first outdoor race ever so she was very nervous throughout the day. I believe by the end of the day, she was fully bitten by the RC bug.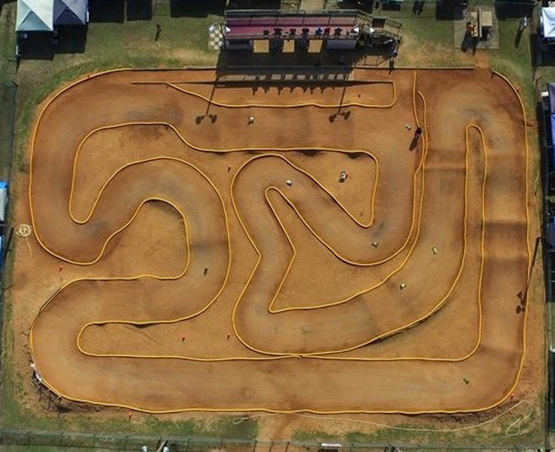 I followed up with my own 2nd place finish in 4WD Buggy. I installed the new Maclan MRR 6.5T motor just prior to the race and was very pleased with the results.
The open E-Buggy division was one of the largest classes approaching 40 entries. I qualified 8th overall and earned a spot straight into the A-Main. The A-Mains were under the lights, which presented a few additional obstacles for me, as I haven't logged many laps under lights. It took a few laps to get used to the shadows and adjust my depth perception. After settling in, I was able to slide up to 5th and finish in the top five. I made a run for 4th but in the end I finished a mere .112 seconds behind the fourth placed buggy. It was an exciting race that wasn't determined until the final sprint to the finish line.
I still consider 4WD SCT to be my main class but have been coming up short lately. The field was very solid at Spring Sting with chassis sponsored drivers claiming the top qualifying spots. My watch showed it was just minutes away from midnight when the starting grid for the A-Main took their positions, I was sitting in 4th after qualifiers and was looking to make a push for another podium finish. I was running on fumes by this point and against some really good competition I dropped down to 6th overall by the time the race had finished.
My goal was to make the A-Main in each of my three classes, which I was able to achieve so I left the track happy, plus getting to watch my wife race made for a memorable race day. It was 4:50am, according to the clock in our car when we arrived back in Raleigh and started unloading all our RC equipment. It will be a quick turnaround, as I will be heading right back to Myrtle Beach next weekend for the Scotty Ernst's Off-Road Showdown at Beach RC hobbies.
Sponsored Products used during Spring Sting –
Pro-Line – EVO Short Course Body, M3 LockDown and Stunner Tires, F-11 and Velocity Wheels
Maclan – MR8 1950kv, MR4 4150kv and MRR 6.5T motors
Boca Bearings – Green Seal bearings
Venom – 6500 100c 4s and 7200 100c 2s batteries
Xpert – SI-4431 and SI-4531 servos
BOOMrc – Decals