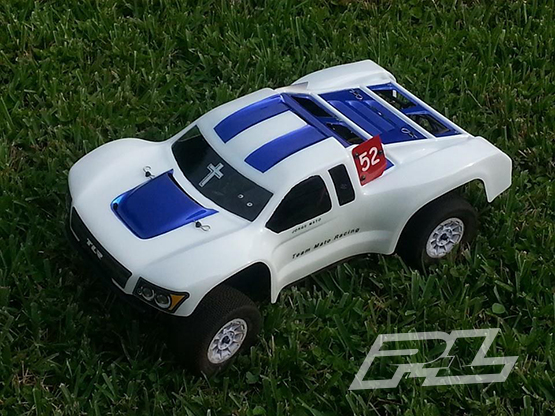 There were 17 entries in Pro 4 Short Course Truck. This would be mine and David's first time driving on this track layout since it's been changed.  We both picked it up fast and were able to put in some good runs putting us both in the A-Main. David would be starting 4th and I was going to start 7th. I lost some time as I was following another racer and accidentally hit him as we were both taking a jump. I made sure to pull forward and stop to wait for him to give him back his position. I ended up finishing 8th overall.  #Janos (Lazi) Lazar was in the lead and ended up taking the win. It was a very close race between 2nd and 3rd and they battled to the very end. #Daniel Paz pulled off the 2nd spot with a 13 lap 5:22.114 followed by David in 3rd with 13 laps 5:22.897 putting IlerRacing on the podium.
Pro-Line Short Course Hole Shots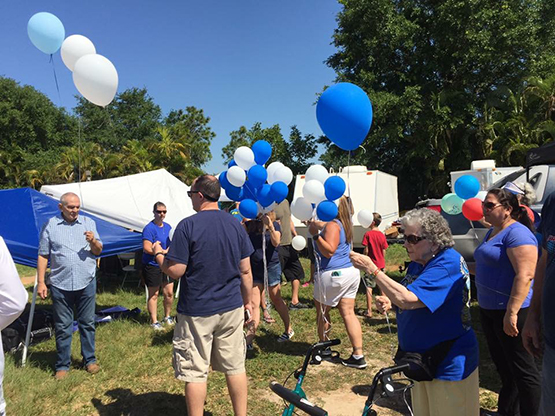 A few months ago it was a very sad day as we lost a good friend to our RC family. Today we all gathered to celebrate #JorgeMato's life with his family and friends. The day started off with #Jeff Jones speaking words about Jorge, which was then followed by a 5-minute memorial run around the track. #Jose Mato was driving his Dad's Short Course Truck in the lead. 52 blue and white balloons were then released in honor of #Team Mato's race colors. It was very emotional as we knew Jorge was with us there today looking down on us and bringing us beautiful weather for racing.
David Iler Race Results
Pro 4 Mod
Qualified: 4th
Finished: 3rd
Tires:  Pro-Line Super Soft Hole Shots
Jessica Iler Race Results
Pro 4 Mod
Qualified: 7th
Finished: 8th
Tires:  Pro-Line Super Soft Hole Shots