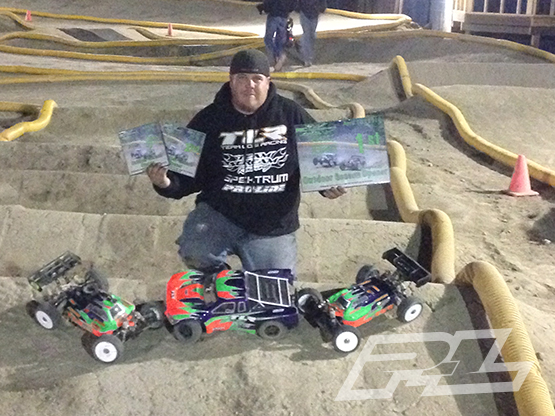 This past Saturday I was at R/C Excitement in fitchburg MA. It was the season opener outdoor race. We had over 100 entries.
This past weekend it was a whole new game racing on the new clay. Todd Anderson spent a big amount of money on the outdoor track and it paid off. Track was outstanding and racers came from all over.
I ran E-Buggy, Nitro Buggy as well as Mod SC. After qualifying I was sitting 5th overall in both nitro and E-Buggy and 2nd in Mod SC. Come time for the Mains we raced under the all new lights at RCE it was a blast. I finished 1st in Mod SC, 2nd in E-Buggy and 5th in Nitro Buggy.
I must say the new Switchblades are the best tire to date.I ran all day long on X3 SwitchBlades.
Thank you to everyone at Pro-Line for all the support.
Thanks again,
Peter Bartlett