This past weekend the Philippine Masters was held at Quezon City Radio Control Car Club.  The event host many drivers from throughout Asia as well as Adam Drake  and Aaron Gomez from USA.
Quezon City Radio Control Car Club has been around for nearly twenty years and has host the last six Philippine Masters.  Saturday was nitro Buggy racing and consisted of three rounds of qualifying, using rocket round due to the consistency of the track.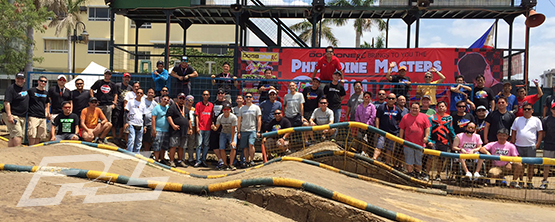 Adam Drake was the top qualifier in Nitro Buggy followed by Mugen Seiki teammate Aaron Gomez.  The 60-minute Nitro Buggy final was under the lights on Saturday night.  Adam Drake won the Nitro Buggy final by a large margin.
Adam ran Pro-Line Fugitives in Buggy and Blockades in Truggy
Sunday was Nitro Truck and Electric Buggy racing using the same format as Saturday.  Adam Drake again was the top qualifier and won the 60-minute final.  In the Electric Buggy class Mugen Seiki driver Edward Sio was the champion!  Thank you to everyone from Quezon City Radio Control Car Club, Dog Bone Hobbies and to Scotty Ernst for making the 2016 Philippine Masters a huge success!
Expert Nitro Buggy:
Mugen Seiki MBX7R Buggy
Novarossi Drake engine with 41031 header, and 9886 pipe
Pro-Line Fugitive (X1), Velocity Wheels, and Trifecta Lexan Wing
Hitec Lynx 4S radio and Hitec 9370 and 9380 servos
Flash Point 30% fuel, filter, 2500mah receiver and transmitter battery
ProTek accessories
Expert Nitro Truck:
Mugen Seiki MBX7TR Truck
Novarossi Drake engine with 41031 header, and 9886 pipe
Pro-Line Blockade Tires (X2), VTR Wheels, and Trifecta Lexan Wing
Hitec Lynx 4S radio and Hitec 9370 and 9380 servos
Flash Point 30% fuel, 2500mah receiver and transmitter battery
ProTek accessories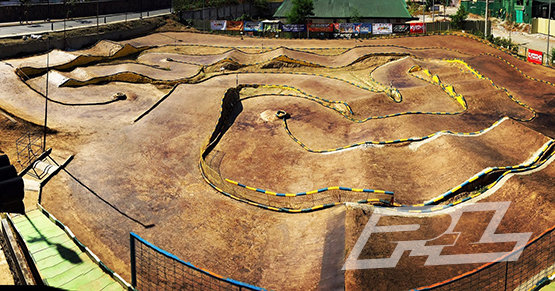 – Adam Drake