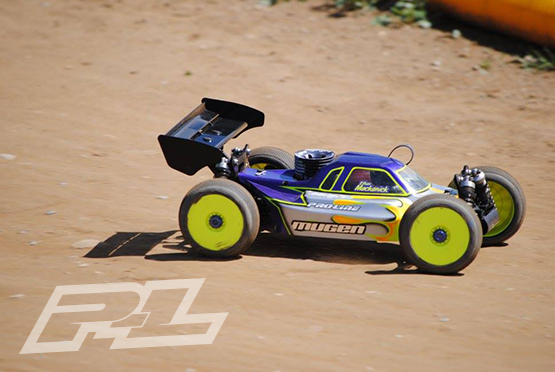 Saturday, April 23rd was the kickoff of the outdoor racing season in central Pennsylvania.  Ethan Mackanick attended the season opener at the LCRC Raceway in Oakland Mills, PA.  The event gathered 221 entries with 2 rounds of qualifying then followed by the main event features.
Ethan his Mugen Seiki MBX7R equipped with Pro-Line Switchblade Tires into the 1:8 Buggy class which contained 54 entries.  His Ninja powered engine was fueled with Flashpoint nitro fuel.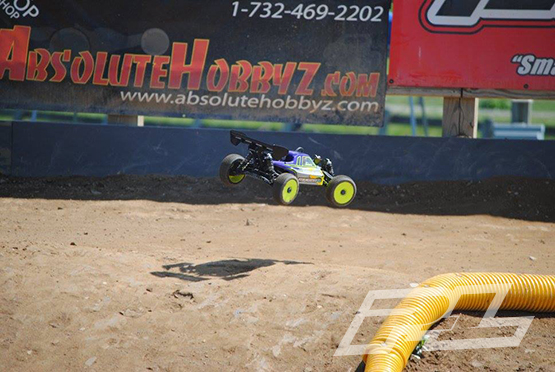 After 2 rounds of qualifying, Ethan would start 3rd in the A-Main feature behind Pro-Line teammates Jason Schreffler and Anthony Mazzara.  The top 3 qualifying cars in the 25-minute feature would battle it out and swap the lead through out the race.  Ethan would have to give up the lead to come in for a splash and go of fuel in the final minutes due to bad decision on his first fuel stop coming in too early by his father. Mazzara would hold on to the win in the final minutes of race through a better fueling strategy in the Main event by making once less fuel stop.   Mackanick would finish second and Cowboy Risser would finish third.
Ethan would like to thank Mugen Seiki, Pro-Line Racing, and LCRC Raceway for providing the support to his racing program."