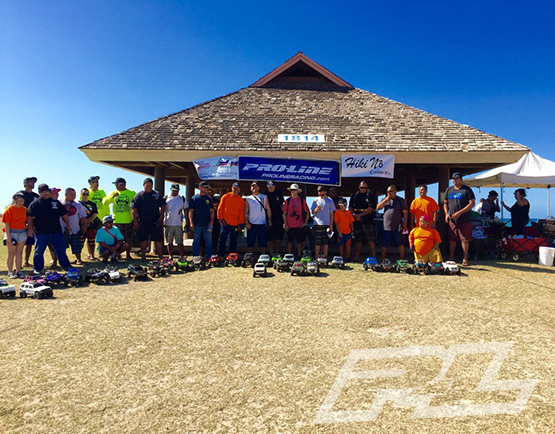 When a member of our RC Crawler Ohana (Ohana meaning "Family" in Hawaiian) has gone off on deployment, what way to celebrate his return by having an event. On the island of Oahu, Nimitz Cove Beach provides backdrop on this nice sunny day.
A single Class competition utilizing a max tire of 1.9″ Tires split in two classes, an Adult Class & Keiki (or "child in Hawaiian) Class.
My Axial Racing SCX10 equipped with a Dodge Ram 1500 (3434-00) on traction duties Interco TSL SX Super Swamper XL 1.9″ G8 Rock Terrain Truck Tires (1197-14) wrapped around Denali 1.9″ Bead-Loc Wheels (2747-15).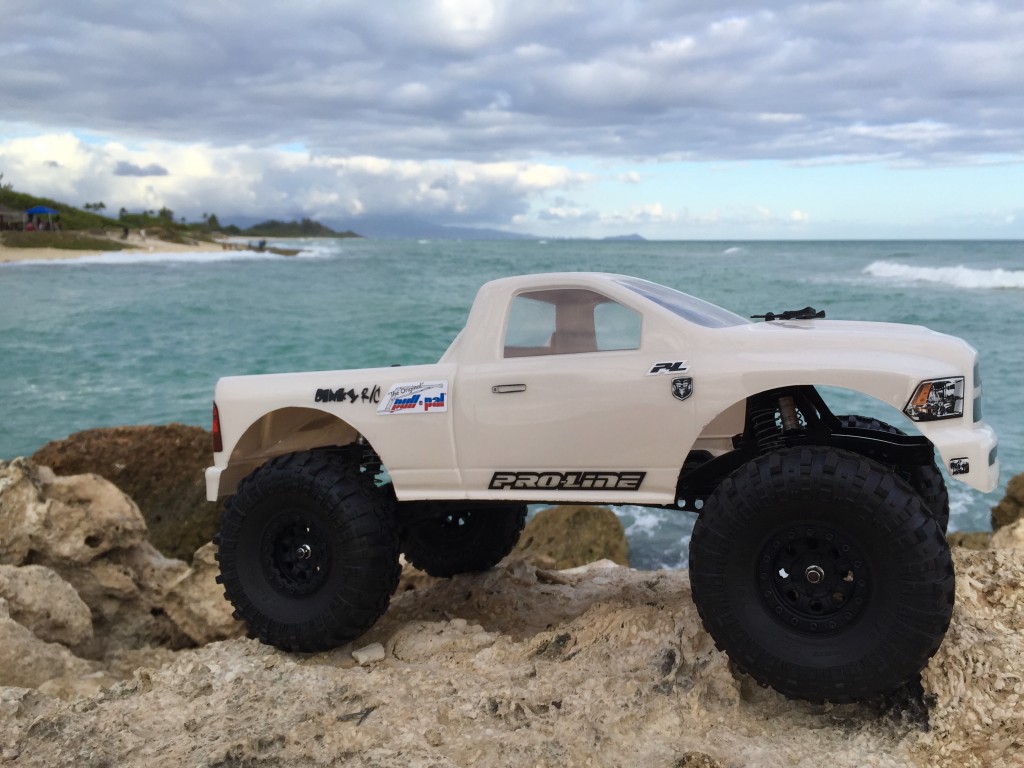 I would like to give a big Thank You to Pro-Line Racing for the support at the event.