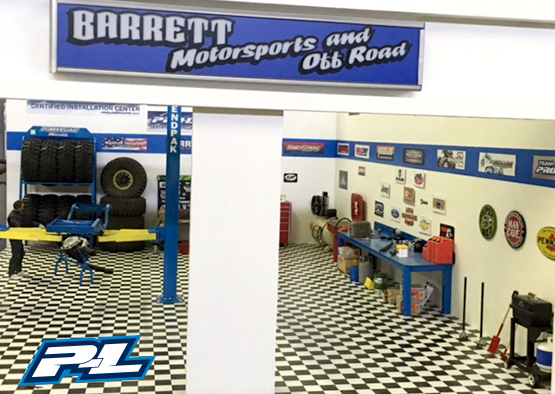 "Hey there, welcome to Barrett Motorsports and Off-Road Shop, we are a Pro-Line Certified Tire Installation Center. My name is Phill, I'm the Mechanic around here. Come with me, I'll show you around, and please don't mind the two slackers I've got "working" with me.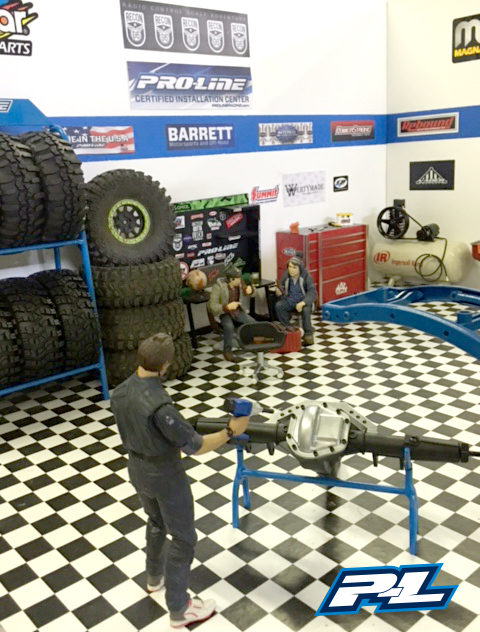 Phill To Slackers: "Don't worry guys, I'll get this, you enjoy your beverage."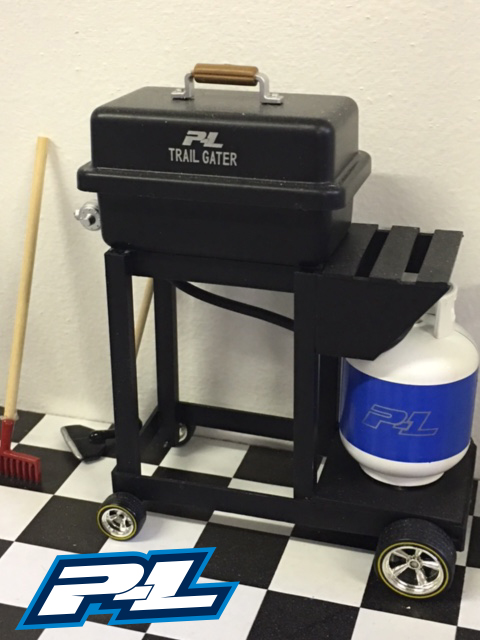 Slackers: "Let's get that grill goin' Phill, Lunch is in an hour!"
Phill to slackers: "Make sure you guys get those bottles in the bin, and not on my tool box. By the way, Could you hand me the mallet…or are you too busy?"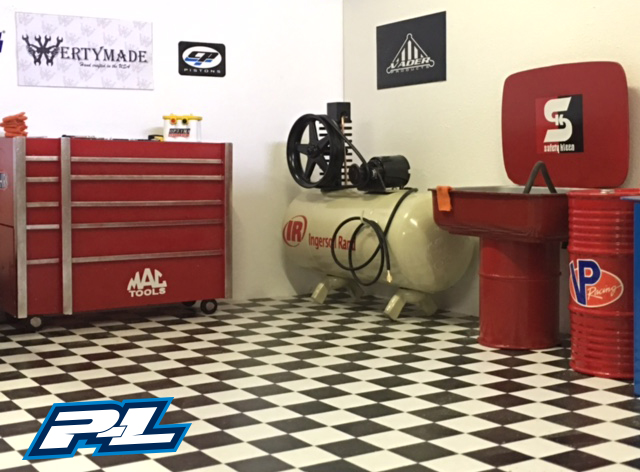 Phill:To Slackers:"Hey you two, do you mind cleaning up those parts I set out for you…? …Can you test that battery? …Empty the dirty oil into the barrel? …Anything?
To Self: ….Nothing…Really!? (At least they put the air hose back on the hook)… Geez."
Phill to You: "Sorry about this, but I have to pick up some SLACK around here, you mind taking the Self-Guided tour from here on out. Make sure and say bye before you leave!"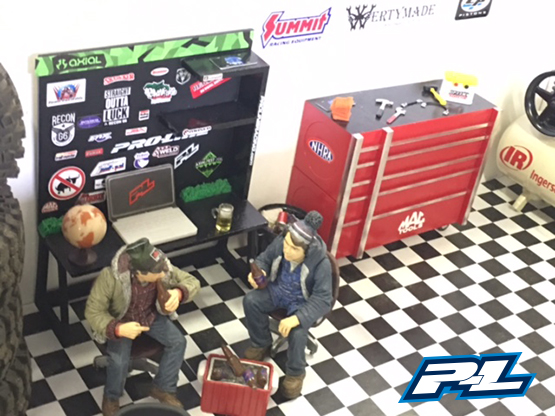 Slackers: "Hey Phill, just let us know if you need any help, we'll be here checking out the latest from Pro-Line Racing"
Phill To Self: …Wow!
Phill To You: "Hey Hope you liked the Shop, thanks for stopping by. If you get a chance be sure to check out our second location at Crawl It RC!
-Phill the Mechanic!
—-
A Very Special thanks to Sean and Frank Barrett for putting together this Amazing Scale Garage.
Check out the Crawl It RC group on facebook to see more from them!