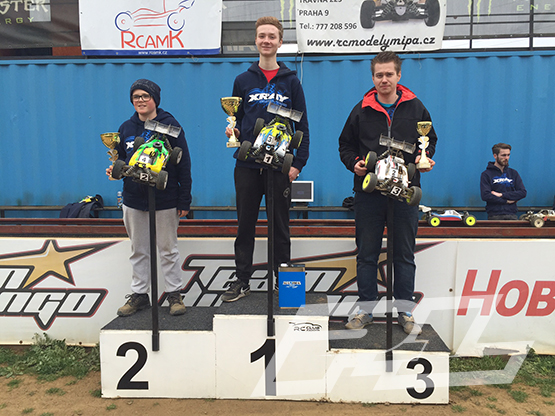 The first round of the most popular series in the Czech Republic – Czech Open took place last weekend in Radotin. This was also my first ride ever with XB8 Buggy and FX engine! As the weather forecast had been looking really bad (rain on both Friday&Saturday), nobody expected the race to happen but the opposite became true.
Used Pro-Line X3 Blockades to take the Win!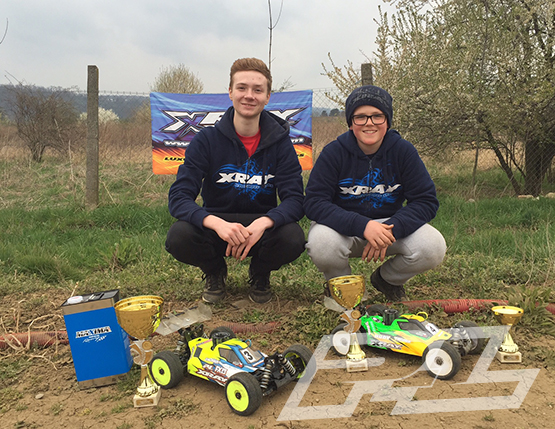 On Friday we had short practice where I was getting used to drive 1:8IC again after 5-months break. Low temperature and bumpy conditions meant we had to change few things on my XB8'15 but at the end of the day my car was pretty fast.
On Saturday morning we tried few more things on the car and then went onto qualifications. In qualifications my FX powered XB8'15 TQed all three rounds of qualifications and started as number 1 in semi-A.
In semifinal I took easy win with more then a lap in front of second driver and also gained pole position to the main final. In final my XB8'15 on P-L Blockades X3 ran flawless and took the win. Second was Max Gotzl, who drove great in final! Third overall finished Lukas Zeman – TOP 3 for XB8'15!
TOP 12:
1. Kaja Novotny (TQ) – Xray
2. Max Gotzl – Xray
3. Lukas Zeman – Xray
4. Tomas Kapicka – Kyosho
5. Stepan Silhavy – Xray
6. Jiri Mara – Serpent
7. Martin Zicha – Mugen Seiki
8. Adam Babka – Xray
9. Martin Vins – Kyosho
10. Vladimir Pour – Xray
11. Jan Horacek – Kyosho
12. Lukas Resetar – Xray
I want to say big thanks to Martin Bayer, Otto Gotzl and my dad for making it possible for me to attend this race! Thanks a lot also to my sponsors for their support!
Xray, Pro-Line, FX, MKS, Maxima, Team Orion, Hudy, Hiro Seiko, H-Speed, HOECO, Dubidesign, DFcreative, WTF, Ruddog and Kaja RC racing