The 2016 JBRL Nitro Series kicked off last weekend at Dialed In Rc  with 23 heats and just over 250 entries it made for a long day of awesome racing. Many top pros were in attendance trying to put their early mark on the points lead for this 8 race series.
Intermediate Truggy: Brendon Larrowe 1st, Cameron Neff 2nd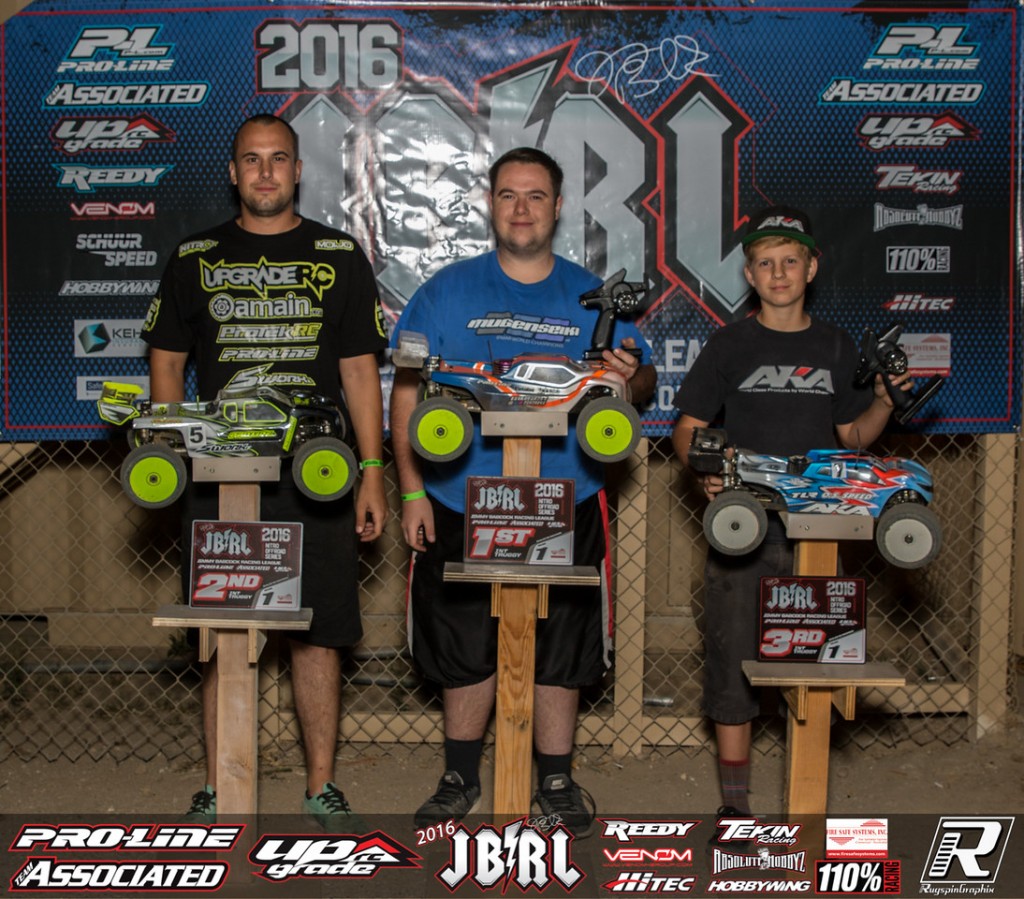 Intermediate Buggy: Knate Hankel 1st, Don Vinkemulder 2nd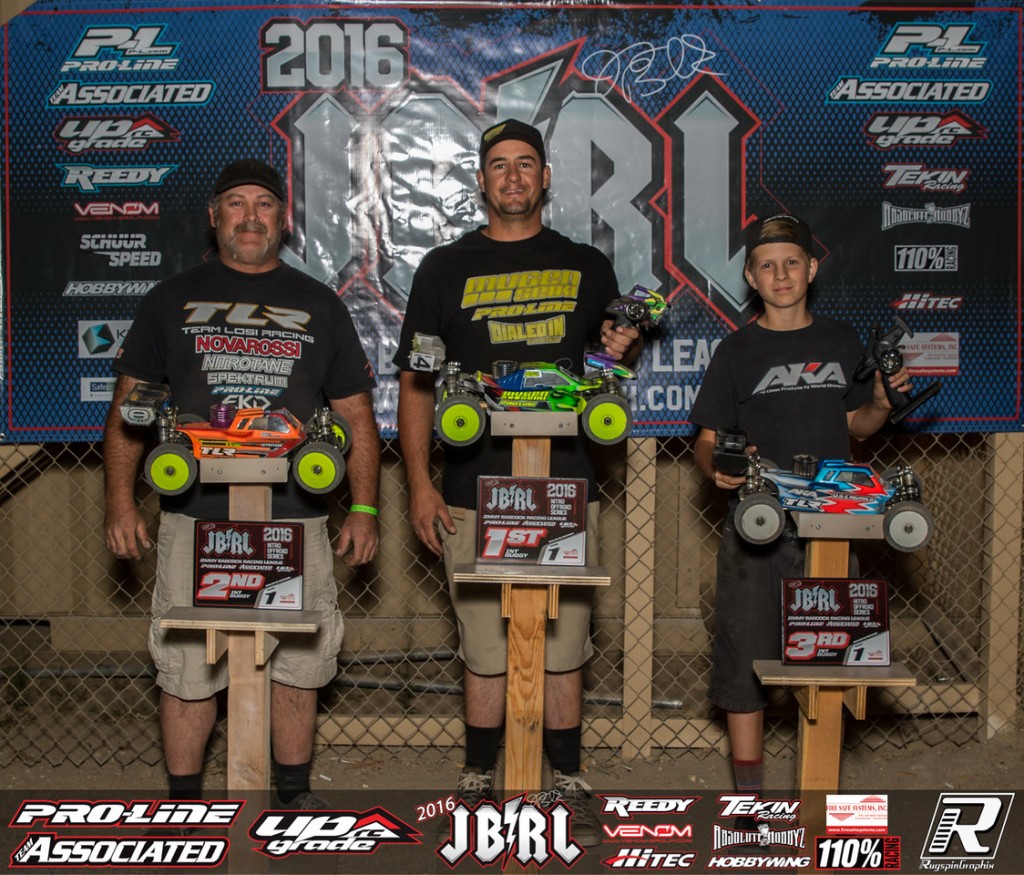 Expert Truggy: Tanner Denney 2nd, Adam Drake 3rd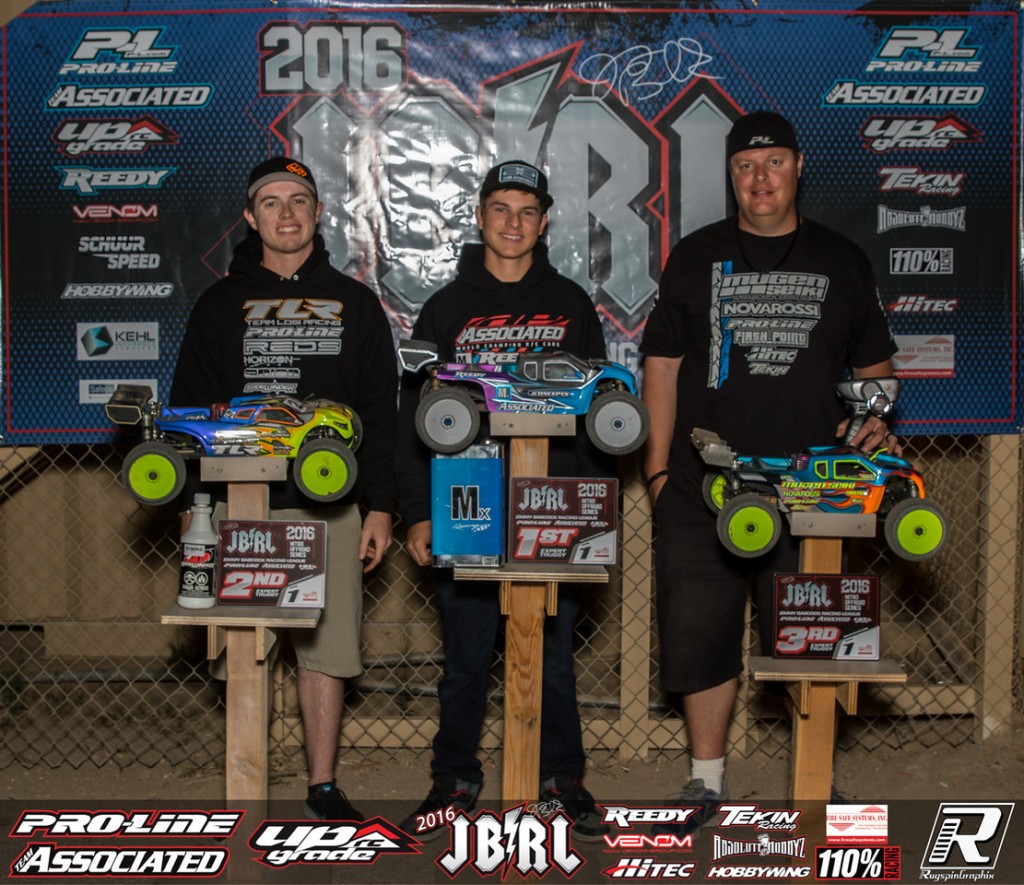 Expert Buggy: Cody King 1st, Adam Drake 3rd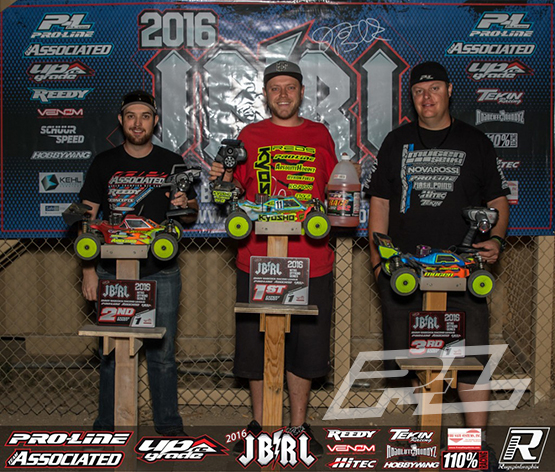 E-BUGGY: 1st Tanner Denney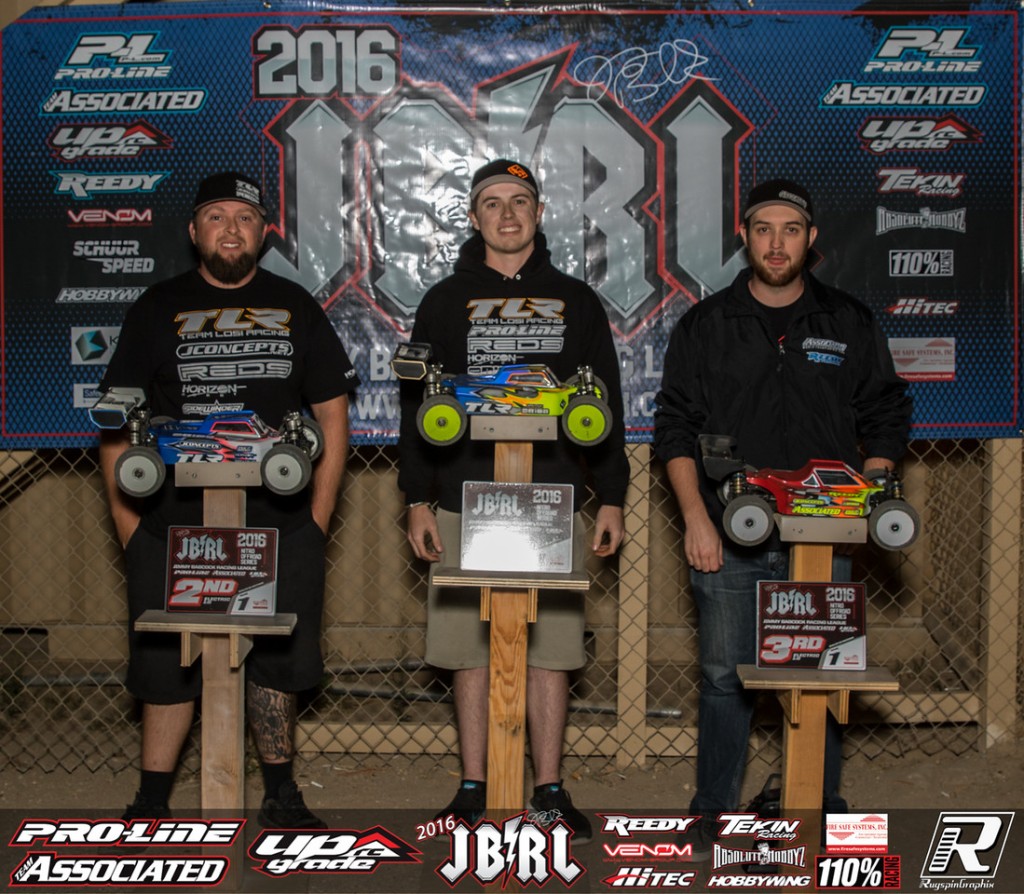 The series Kick off was a great success and we can't wait until round 2 at Thunder Alley. Big thanks to Jimmy Babcock for having us back at the title sponsor for the series. Brent Aston and the crew at Dialed In. And all of the racers that traveled near and far to compete in the JBRL Series.