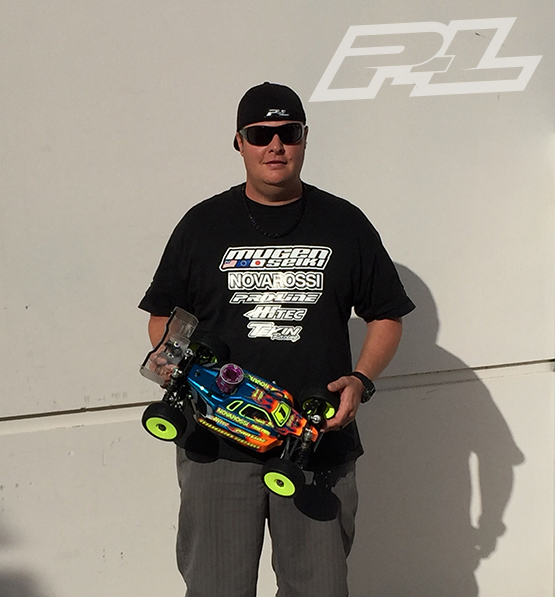 This past weekend Dialed In Raceway hosted the third round of the Pro-Line Series.  The event had nearly 100 entries.  The atmosphere of the event was very laid back and the Dialed In staff treated all the racers to lunch.  Adam Drake was the top qualifier in Nitro Buggy and won the final followed by Jeremy Kortz and Shawn Kirkman.  Mugen also took the victories in 40+ Nitro Buggy and Intermediate Nitro Buggy.  Robert Wickman took the victory in 40+ and the race of the day was between Jason Snyder and Lerone Hearn in Intermediate Nitro Buggy.  Jason Snyder took the Win by a narrow margin over Lerone Hearn.  Both drivers were running Mugen Seiki's MBX7R buggy.  The track crew did a great job and all the races are looking forward to round 4 of the Pro-Line Series.
Products used by Adam Drake:
Mugen Seiki MBX7R Buggy.
Novarossi Mito 4 engine with 41021 header, and 9901 pipe.
Pro-Line Hole Shot 2.0 Tires (X3), Velocity Wheels, and Trifecta Lexan Wing.
Hitec Lynx 4S radio and Hitec 9370 and 9380 servos.
Flash Point 30% fuel, filter, 2500mah receiver and transmitter battery.
– Adam Drake