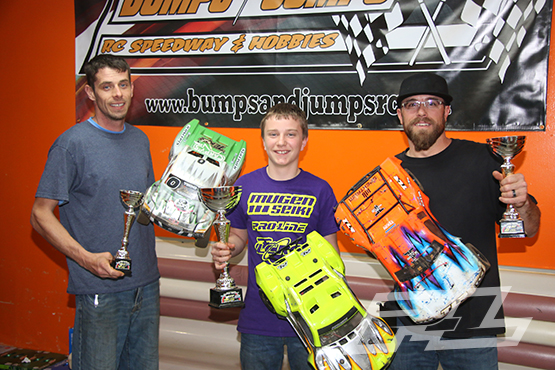 The final big 1:10 race of the indoor season for the racers in the Northeast is annually in March at Bumps and Jumps RC in Etters, PA for the Elite Electric Challenge.
With unusually warmer temperatures, this years event had 120 entries. Mackanick, driving for Mugen Seiki and Pro-Line Tires would put both his 4WD Modified Short Course Truck and 4WD Modified Buggy into the A-Main features. Starting in the top qualifier spot with the short course truck on his first weekend ever driving this class. He started on the number 5 qualifying spot in 4WD Modified Buggy class.
Ethan's truck was equipped with Pro-line Electron Tires in MC compound and the Pro-Line Fusion Body secured with Secure-Loc cap kit from Pro-line.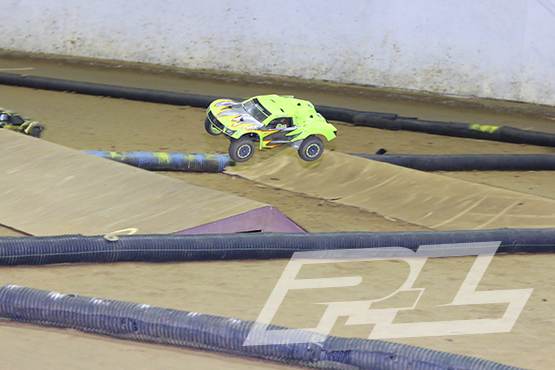 Ethan would be only truck to put in a 15 lap run in the 3 qualifying rounds. He would lead the A-Main from start to finish and put the entire field down by one lap in taking the win.
His 4WD Modified Buggy was equipped with Pro-Line Micron Tires in MC compound on all four corners of the car and the Pro-Line Trifecta Wing to wind out his aero package.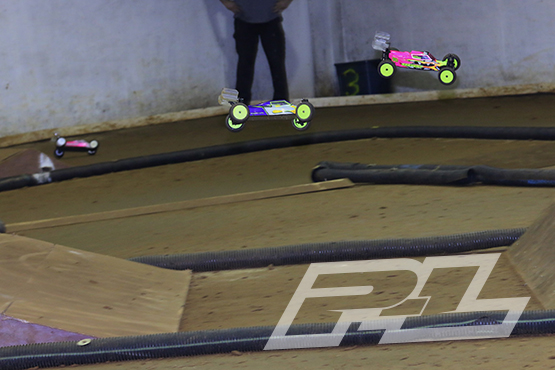 Ethan held onto the number 3 qualifying position for the first two rounds. The third round, while bettering his qualifying time by another 6 seconds, he would still drop to the number five starting spot for the A-Main feature due to faster runs both the tight competition. Ethan would put in a solid run in the Main with only one mistake and putting him into the number six finishing position. We would like to thank Pro-Line, Mugen Seiki and LCRC Raceway in providing Ethan with the highest quality products and support in furthering his racing career.