March 12, 2016 marked the first annual Pro-Line RCX Scale Parade and Car Show.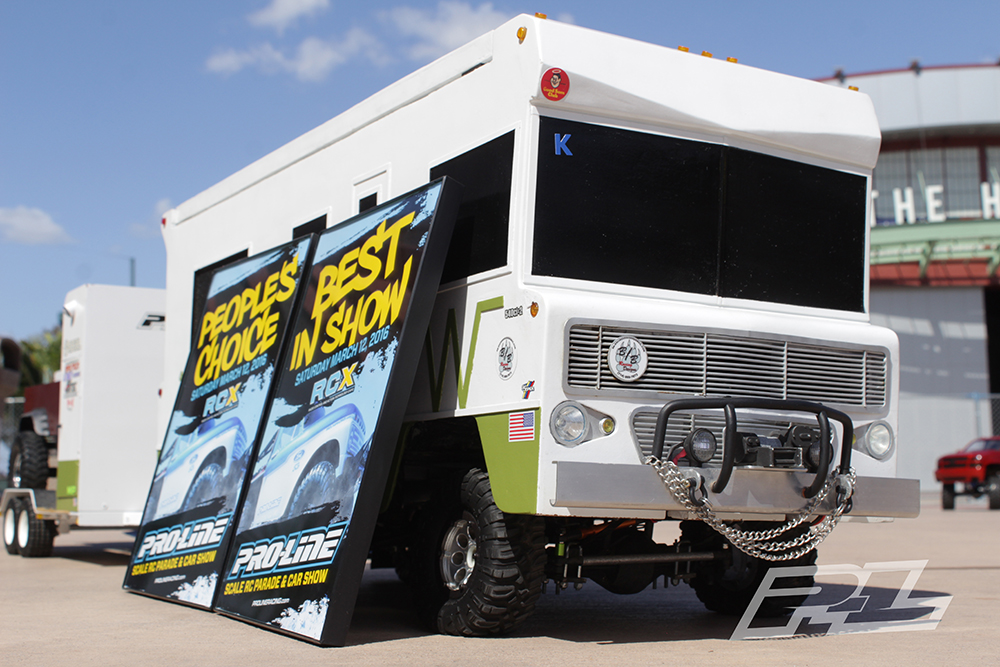 All of the participants put in a tremendous amount of effort, creativity, ingenuity and time into their rigs. With scale RC's represented in so many fashions; from Military vehicles, Lamborghini Police cars, VW Bugs, 4×4 rigs and trailers, Zombie Killer getaway vehicles and LowRiders, just to name a few! It was a great challenge for the judges to pick just 10 winners, but Best In show, means just that, the best representation of Scale RC, no matter what fashion it is presented in.
The People Spoke…
One clear winner that seemingly stood out above the rest
…The Winnebago!
The Bair Brothers of Southern, CA submitted the Winnebago Scale RC Model. Winner of both a Best in Show Award and the Prestigious People's Choice Award, you have to ask… How did they do it?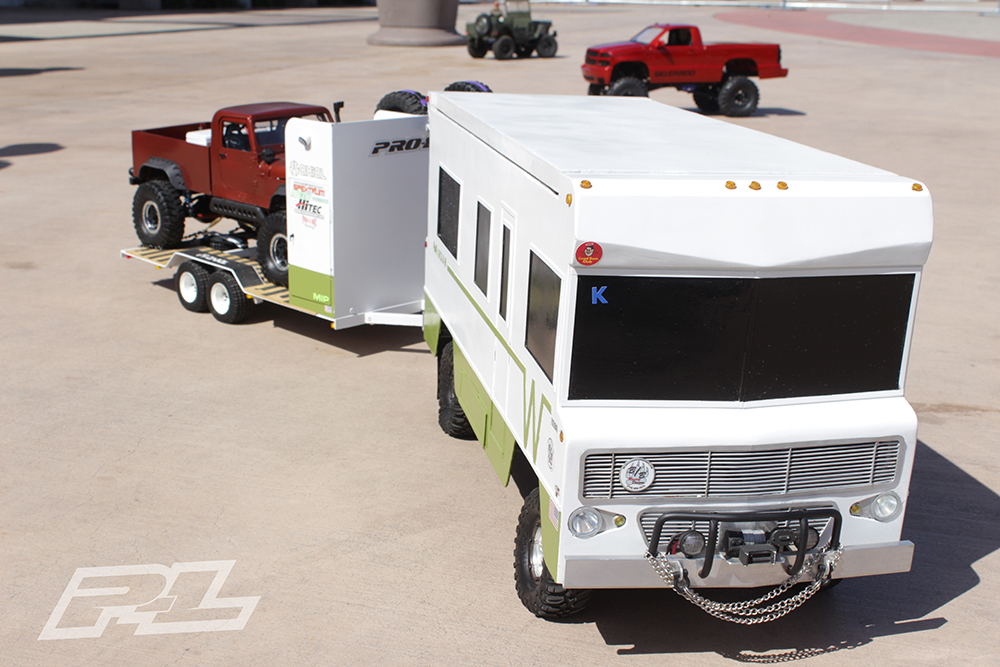 Here are a few shots with some explanation from Ed Bair on some of what went into this Amazing Scale Rig! I think it's pretty easy to see why their Winnebago with Trailer and Scale Truck were so popular!
Congratulations to The Blair Brothers and to all of the Winners of the 1st annual Pro-Line Scale RC Parade and Car Show at RCX! Thank you to all of the participants and voters. We look forward to seeing you all again next year!
Ed Blair:
The build was based on a Tonka Winnebago, but wasn't quite 1:10 Scale, so we ended up scratch building the entire thing out of 1:8 plywood and fiberglass inside and out, with a custom ladder frame, leaf springs, coil-over shocks, axial differentials and transmission and dual 35T electric motors.
Built in ice chest for sodas along the way! Even a built in drain!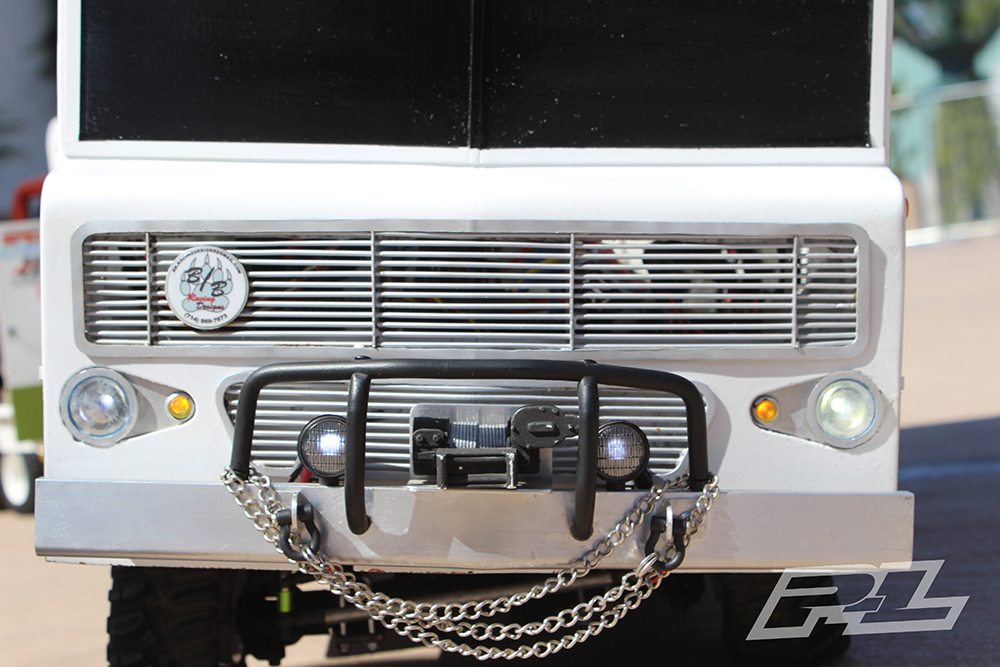 Exterior 12V lights that run off of gel cell batteries which also charge the RC NiMh batteries.
Diffs were too narrow so they were widened to accommodate the dual tires in the rear
Many custom drawers and compartments though-out for extra parts and accessing electronics.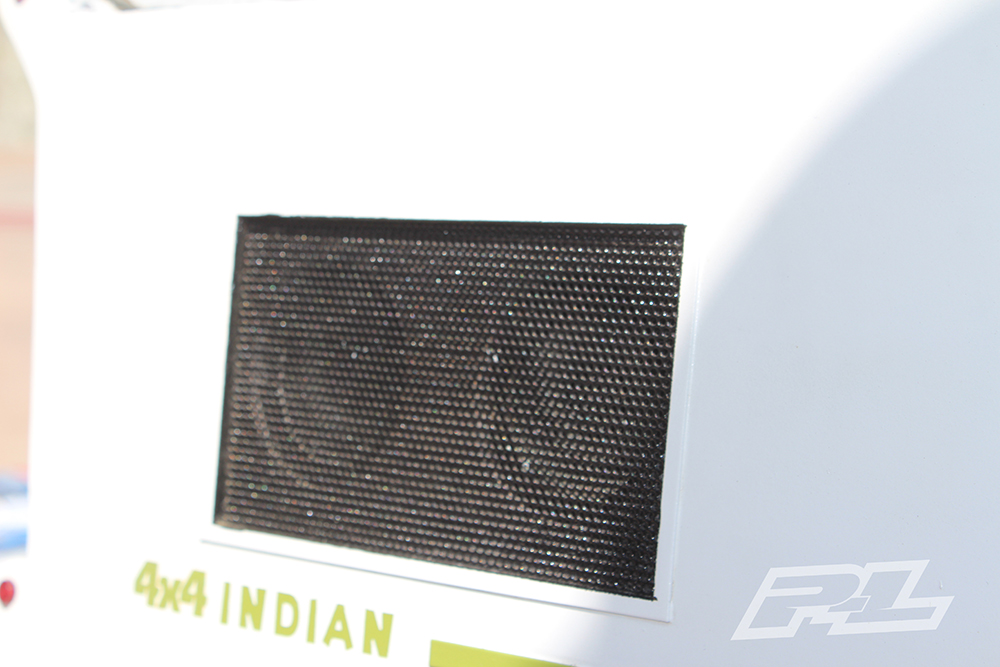 Speakers built into the back window for music!
Total Build time: 1 Year!