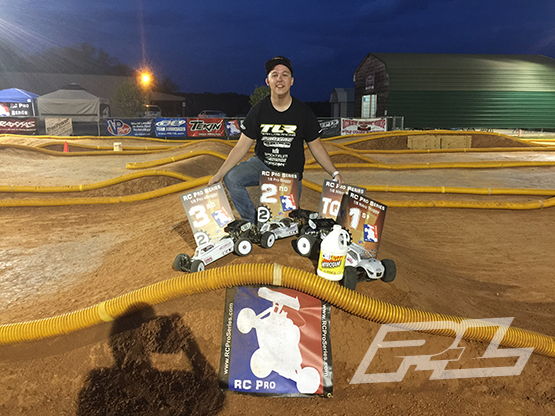 This past weekend was The RCPro Round 2 at 439 Raceway in Belton, Texas
I was able to TQ Truck, qualify 3rd in E-Buggy and 5th in Nitro Buggy.
After the dust settled on main day I finished 1st in Truck, 2nd in Nitro Buggy, and 3rd in E-Buggy!
Huge shout-out to Pro-Line Racing for the new SwitchBlade Tire, it has been awesome so far in every condition!
Pro-Line Products Used:
X3 SwitchBlade
X3 Hole Shot VTR
VTR White Wheels
Congrats to Pro-Line Teammate Jake Dellinger on the Pro Buggy and E-Buggy wins!