Congratulations to Matt D. for winning the Reader's Rides Contest!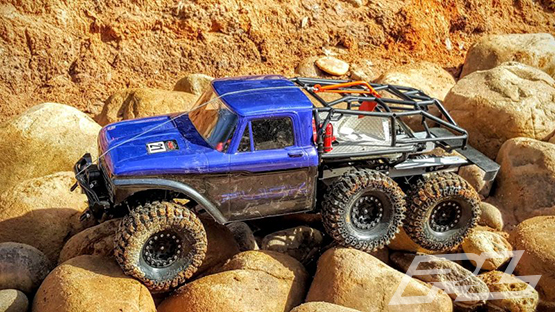 Matt submitted a Custom 6×6 Rig with a 1966 F-100 Body and won!
Title: 2016×6 F-100 TTC Rig
Description: For this year's King of Florida Top Truck Challenge I went all out with a 6×6 build. Scale points were not counted this year so I needed a machine that was pure performance but still looked scale. Three pairs of 1.9″ FaultLine Wheels and Flat Iron XL Tires and the brand new '66 Ford F-100 Honcho cab caught everyone's eye as I powered through 5 courses towards a class win. I used Faskolor Iridescent Blue, Charcoal Pearl and black for a backer. A keen eye will spot ghost flames on the hood and the Florida 1st Class Krawlers logo on the sides!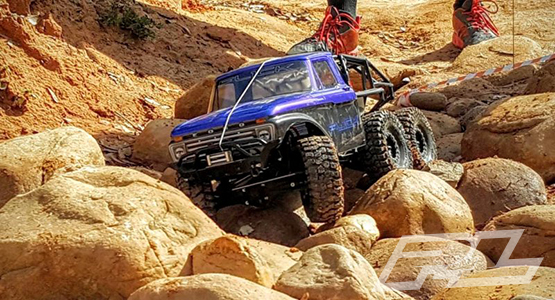 Great Job Matt!
Don't forget to submit your next ride at http://www.prolineracing.com/blog/submit-your-ride/ for a chance to win.