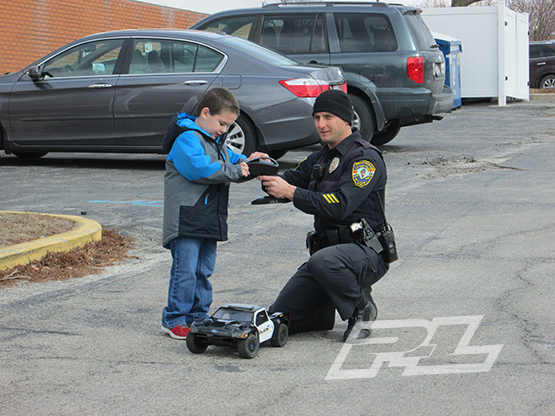 Went to the Early Child Hood and Family School yesterday (pre-K school) at the request of a teacher that saw me there last week giving a RC/Police presentation.  I have 2 more set up for next week at this school!
It was a chilly 36 degrees here yesterday, but the kids did not care and were very excited to drive the PRO-2 SC Truck.
Again thank you and Pro-Line for supporting me and the Quincy Police Department with our Police RC COPSTOP youth program.
Matt Hermsmeier