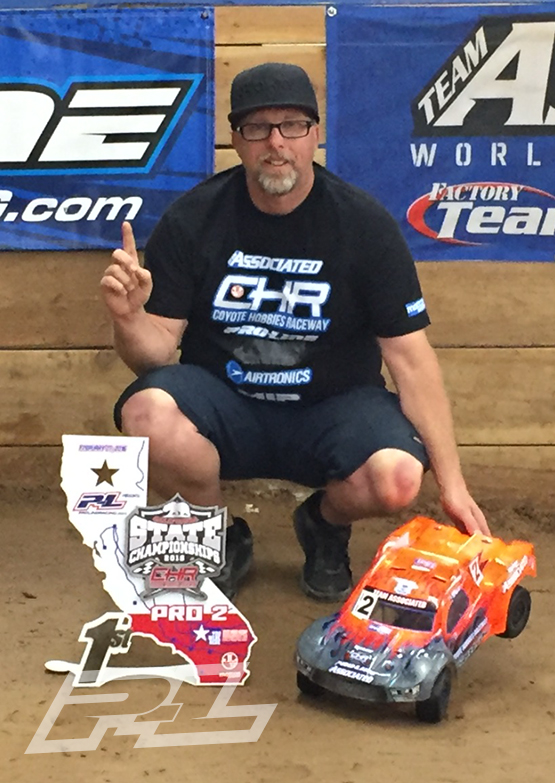 This past weekend was the California State Championship at Coyote Hobbies in Victorville, CA.
My Team AE SC5M worked flawlessly qualifying second and taking the win in Pro-2! Thank you Pro-Line for all the support!
The Pro-Line Prime MC Tires, mounted on F-11 Black Wheels let my truck stay planted all weekend.
The Flo-Tek Fusion Body kept my truck flying threw the air as well keeping planted down the straight ways and stuck in the Corners!
THANK YOU PRO-LINE for all your support and keeping me in front of the pack!!
– John Schultz