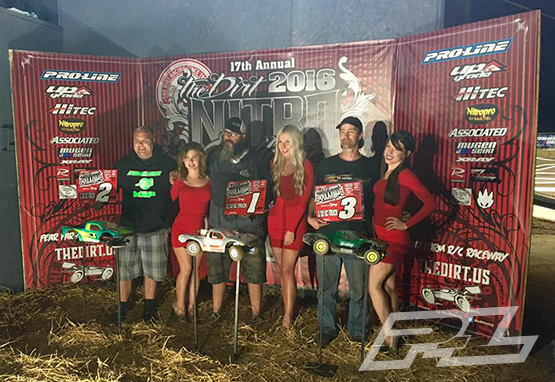 I traveled to the Dirt Nitro Challenge at Fear Farm Raceway located in Arizona this past week.  The Dirt Nitro Challenge attracts over 450+ racers from several different countries.
I was the Top Qualifier and placed 2nd overall in the the 2WD Short Course class using Pro-Line M3 Snipers.
In 1:8 I would start in the Sportsman E-Buggy and 40+ E-Buggy A-Main events, but would not finish on the podium due to a speed controller issue.
Proline Equipment used: 1/10: Pro-Line Snipers, Pro-Line Flo-tek Body and Pro-Line Wheels
1/8: Pro-Line Hole Shots, Pro-Line Lockdown, Pro-Line Predator Body and Pro-Line Wheels.