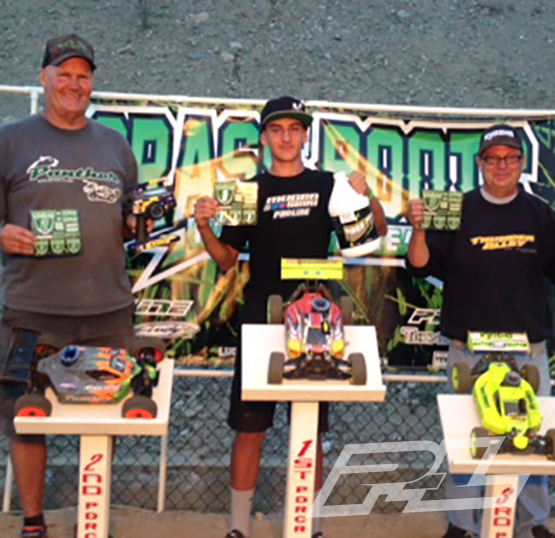 Last weekend I raced at Palm Desert R/C Raceway for RD 2 of Grass Roots. First off, I have to say…the track was in great condition and well maintained. It was a fun lay-out to drive.
There  were some familiar faces, but also some people that I had never met before. They were good competition. But I always try to be on my A-game. But with RC racing, you never know what the results are going to be. But I have to say….today was definitely MY DAY!!
Pro-Line Products used: Hole Shot M3 Tires
I TQ'd the first heat…with a 28.929 fast lap! Its awesome to see how far I have come in a short time, and the progress I have made along the way. Then moving on to the second heat…I TQ'd again, with a 29.585 fast lap. I didn't beat my previous fast lap, but hey….I was proud of myself. I started 1st in the A-Main, found my groove fast and kept that pace through out the race. I had few mistakes, and was able to recover from them quickly. I just kept my head in the game, and was in the zone. I finished 1st overall, with 2 laps over 2nd. It was awesome!!! A great race day, at a great track, with a great pitman (my dad!)!
Perseverance- The greater the obstacle, the greater the glory in overcoming it.
Pro-Line Racing & Mugen Seiki Racing