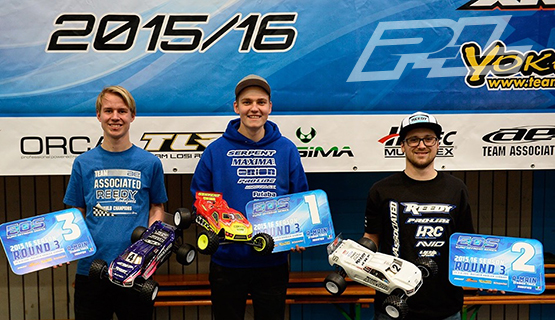 The biggest EOS so far with 371 entries took place in Mülheim Kärlich Germany. Classes 2WD, 4WD and Stadium Truck. It was a tough race, with difficult high grip conditions, as the EOS carpet has tons of grip.
2WD started first with practice in the morning followed by 4WD and mixed with Stadium Truck practice. After qualifying I was able to finish 7th in 2WD, 1st in Stadium Truck and 10th in 4WD after some bad luck in 4WD qualifications. Saturday was 2WD finals and unluckily I was last after the first lap in all three A-Mains. In the end I finished 10th. Stadium Truck was going good and I could take the first 2 A-Mains to take the overall victory, which was great.
Pro-Line products used:
3443-00 BullDog Body for T5M
6192-01 1:10 ST Closed Cell Foam
6031-00 Pro-Line Tire Glue
6250-17 Pre-Cut Trifecta Lexan Wing
3381-00 2012 BullDog Body for Tamiya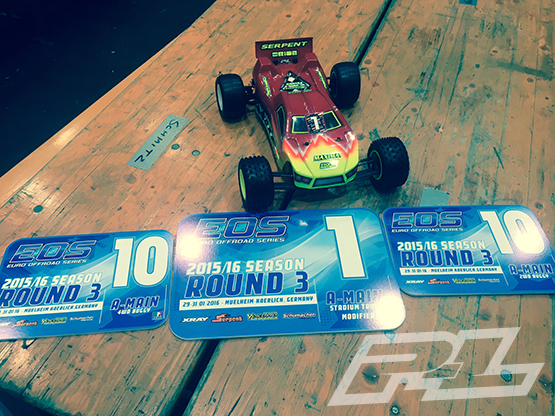 Sunday and it was 4WD time. I started 10th and made up some positions in the 1st main, but hard driving from others let me fall back. I tried another setup for the other 2 finals, but it was the wrong direction. Should stayed from my setup before.
I am already looking forward to the next EOS Race in Austria at the end of April.