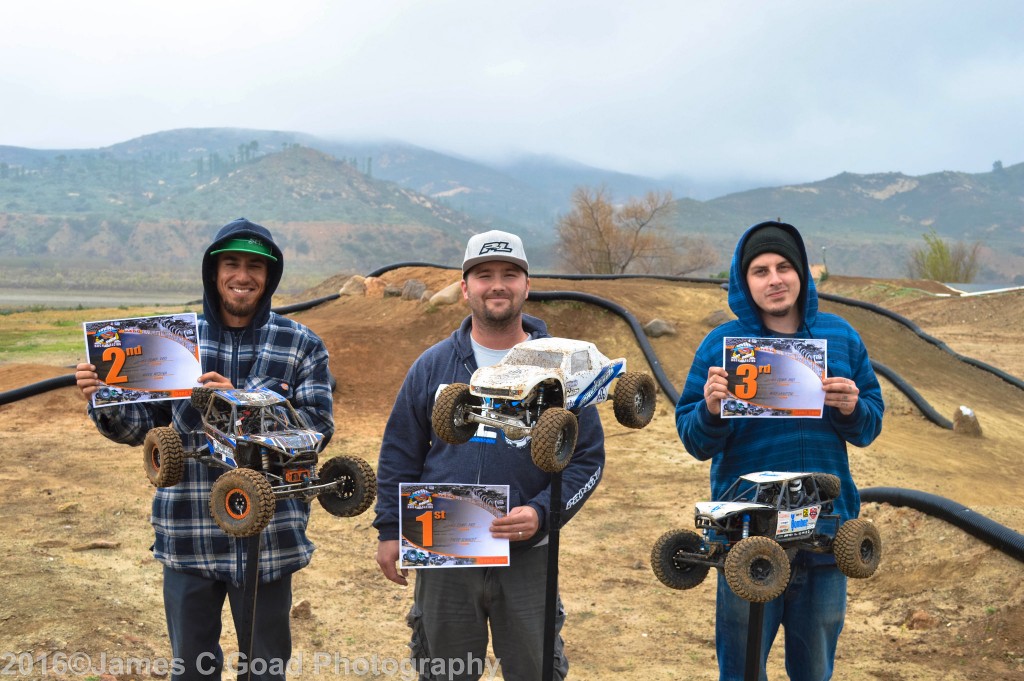 So this last weekend's race at Irvine Lake RC Park was the best results I have ever had.
I was really impressed how well the new Pro-Line 2.2″ BFG KR2 Tires handled in the rain. It's been awhile since I have felt comfortable with my cars set up.
I did have a few major problems, however overcame them and made the best of the day. It first started out while doing a couple practice laps with my yeti when I hit a jump bad and literally broke the axle in half. Luckily a kind person had a spare axle and was able to do a complete axle rebuild before the races started. I was glad to be racing not in the rain but that changed once we got in to the finals.
In the 2.2″ pro finals I was leading most of the race but when I hit the same jump that took my yeti out, I again crash and I could tell something was wrong with my car. Turns out my front chassis brace broke and half and I'm pretty sure my sway bar is the only thing keeping it together.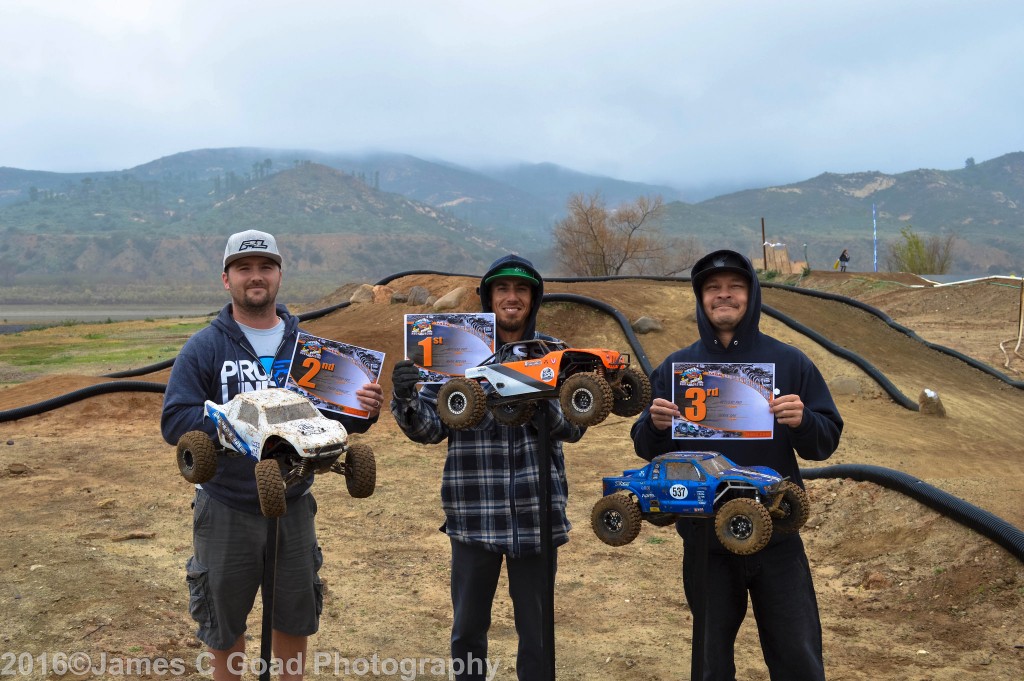 But like I said it was a great weekend with a 1st place in the 2.2″ pro and a 2nd in the Yeti pro.
Thank You,