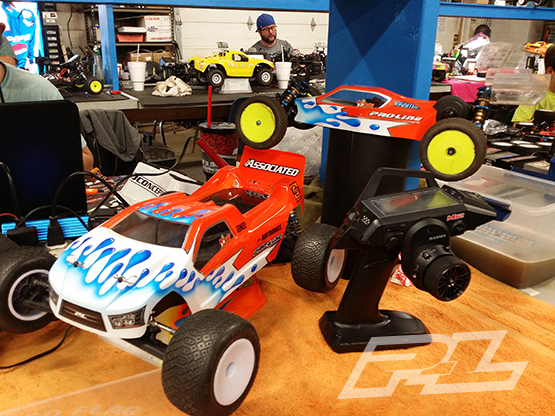 This past weekend I attended the 2nd annual January Jam at Fastlane Hobby and Raceway. Running 2WD Mod Buggy and Mod Stadium Truck. Qualifying started out horrible, Buggy was on a good run and driver errors resulted in poor position. Truck was on a top 5 run with 45-seconds to go landed goofy passing a lapper and broke a ballstud. Second round track went wet greasy and 2wd resulted in a 16th place effort. Truck loved it, I put in a 6th place run. Third run Buggy netted a 15th place run and truck ended with a 5th place run.
Pro-Line Products used:
2WD Buggy:
Predator Body (best looking body yet)
Electrons Front and Rear
Velocity wheels
Truck:
Bulldog Body for T5M
Electrons Front and Rear
Mains started with a 5th place start in the D-Main for Buggy, and 7th place in the A-Main for Truck. Buggy was going well battling for the top spot with 2-minutes to go. I bobbled passing the leader, holding on to second. the driver in third plays hero and takes us both out with 45-seconds to go. No bump for either of us. Truck worked my way to 4th and my brain thought it would be a good idea to wreck twice on the same lap. I ended up 7th.
Thank you for the opportunity to run for Pro-Line Racing in 2016 again
Clint Seitz