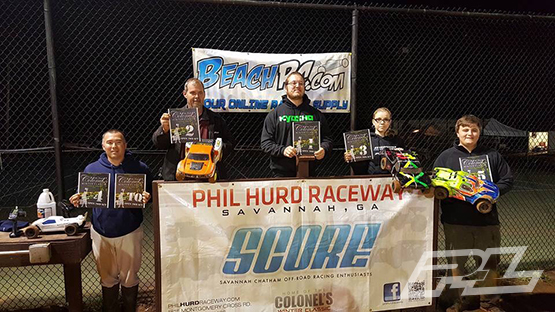 The 10th annual Colonel Winter Classic was definitely a muddy one, but still managed to draw in over 220 entries nevertheless. Caty Carmendy debuted her brand new MBX7R-Eco, and pulled off a 17th place qualifier and
19th place finish out of 60 in sportsman E-Buggy with a box stock set-up and Pro-Line Hole Shot 2.0s.
What really got Carmendy turning heads was her performance with her Losi 22 2.0 in 2WD Short Course. There was rocket round qualifying with best 1 out of 2. The first qualifier went well, and Carmendy was first in her heat and fourth overall. This was Carmendy's first time at Phil Hurd Raceway, and competitors thought it must be beginners luck. Carmendy made a tire change from m4 electrons to m4 hole shot 2.0s and went on to finish first in her heat and first overall for round 2. Carmendy quickly left competitors questioning their Tire Choice and set-up after seeing her put up an impressive round 2. Even with a first place finish in the second heat, Carmendy would end up starting 4th in the a-main.
The buzzer sounded and Carmendy got a great start with her Pro-Line M4 Hole Shot 2.0s to push towards the front of the pack.
The top 3 started to put a gap on the field, and the battle was on for second place. Carmendy would go on to flip back and fourth with second place numerous times. Both trucks battling for second would eventually catch the leader, and there was a 3-way battle for the lead which included Carmendy with 30-seconds to go. The top 4 trucks finished less than 3 seconds apart, and Carmendy came out 3rd in the last turn cluster. Spectators claimed it was easily the best battle of the night. Carmendy gained a lot of respect with her competitors. The top 2 finishers couldn't believe the amount of pressure she put on them, and the local guys couldn't believe she beat them at their home track. Carmendy said that it was definitely one of her most memorable races and one where she felt like she proved that girls can be competitive in the sport. However, she said the most enjoyable part of her night was seeing a younger girl run short course in novice and finish second amongst her peers. Carmendy definitely saw the same drive and motivation in the younger girl and encouraged her to continue on in the sport.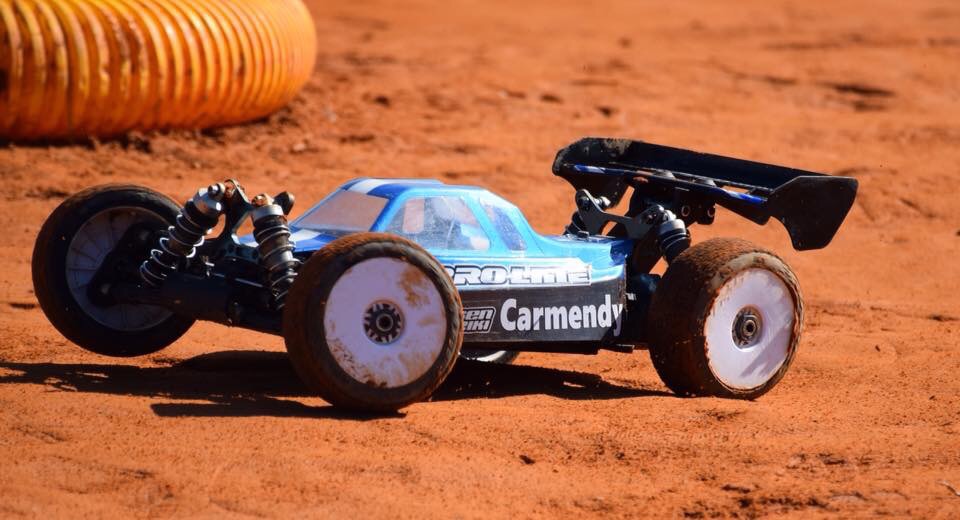 – Caty Carmendy