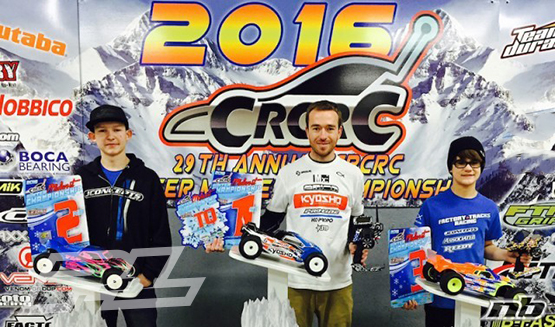 Tebo Ran Pro-Line MC Electrons in Modified Truck, 2WD Buggy (Front and Rear), and 4WD Buggy (Front and Rear)
The 29th Annual CRCRC Winter Midwest Championships were held this past weekend at The Ohio R/C Factory in Jeffersonville, Ohio. This years total entries would almost reach an impressive 400, making for a great weekend of racing in one of the most competitive regions in America.
In the Modified Truck Kyosho Factory Driver Jared Tebo went onto dominate qualifying by TQ'ing 3 out of 4 rounds to secure the overall TQ honors. He is joined in the A-Main by Kyosho America's Team Manager Joe Pillars who would start 9th on the grid.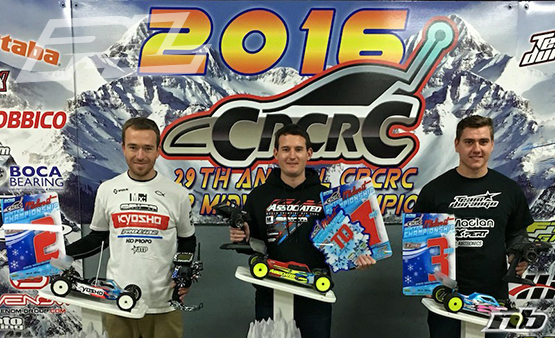 In A-Main #1, despite a rough start that would put him back to mid pack in the field, Tebo grind out some very fast laps to eventually catch the lead pack halfway through the Main. Once in the lead of the race, he go onto stretched out his lead to an impressive 10-seconds as he crossed the finish line for the win. In A-Main #2, Tebo would get off to a great start and would check out on the field early. Tebo would easily cruise to the win and take the overall Modified Truck Championship for the weekend. Tebo would go onto finish 2nd overall in both the highly contested 2wd Modified Buggy & 4wd Modified Buggy classes.