This passed weekend was the first time since last winter season I have made it back to Bumps and Jumps in Etters, PA. Much like the previous visits, the competition was fierce, and the layout is always very fun, and smooth flowing. For those whom may have never heard of "Bumps" before, it is a great facility that offers not only off-road racing, but Oval racing as well. The jumps are constructed from wood, and hats off to whoever made them, because they give great lift, and are able to be maneuvered with ease, so layout changes can be done in a matter of minutes.
Pro-Line Electrons for Short Course and Buggy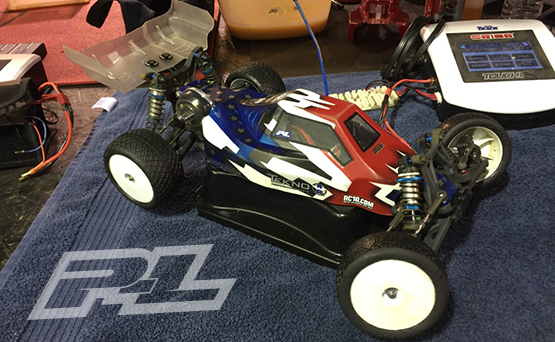 I decided to run 4WD SCT, and 2WD Mod Buggy. This visit, truck setup and over all mindset was not in the game today. I qualified 12th with Short Course, and would start 4th in the B-Main. During the Main, I couldn't seem to steer clear of track hazards, but that is what they call racing I hear. 🙂 So, after the first couple laps, I just relaxed and got my head on straight. From then on, I was able to put something together that resembled consistency, and finished in the 6th position. Not my best day, but still fun as always, and good to see new faces.
Next was 2WD Mod Buggy. Now, this has been a class that I have been trying to figure out for a while. For the majority, I have stuck with 4wd vehicles, and so I have taken it upon myself to seek out other drivers that may have some input for me, whether it be for setup, or driving techniques. This time, I was able to work with Hunter Waters, Jay Drakeford, Brandon Hester, and Marcus Dehaven. Each of them had some great tips and tricks, and by the time the mains made it around, I had dropped almost 2-seconds off of my lap times!! This was a HUGE moral booster for myself. I managed to qualify 39th of 44. Not the best I can say, but with the last changes, this was the best that I had ran the entire day, and cant wait to get back on the track to see the my improvements.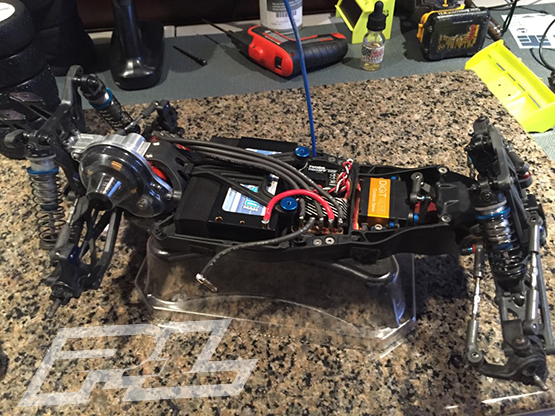 Huge thanks to Pro-Line, TeknoRC, G's RC Raceway, Boca Bearings, FTM Grip for the continued support.