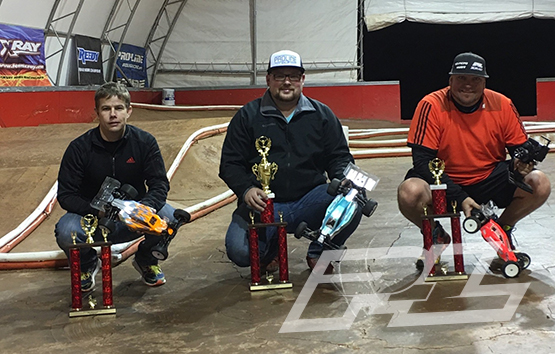 I ran at Thornhill for Roar Regionals 12/19/15. Took 2nd overall with an RC10B4, that I had laying in the closet. Had a really good time.
I went to race 2WD Stock (17.5) and had brought Pro-Line 2.2 Microns, and Electrons.
I came to the event, with an older RC10B4 Rear Motor Buggy.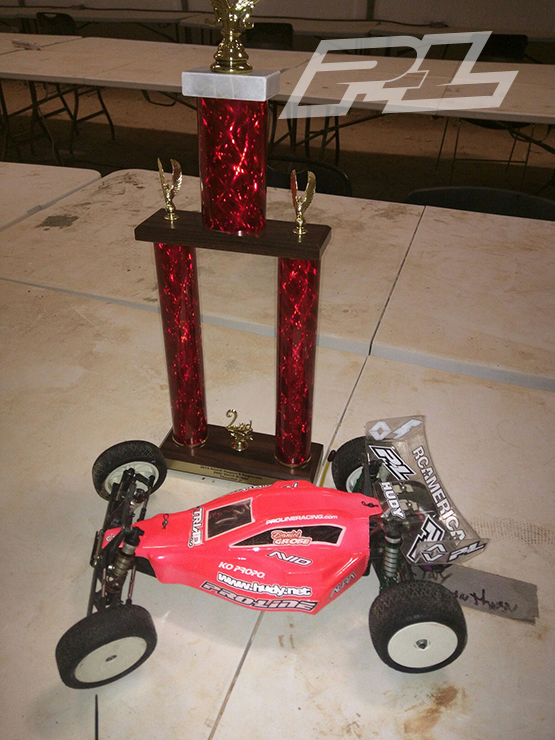 A few runs on the track during practice, to learn the layout, and make some adjustments, I chose on the Micron Rear Tires in MC compound. after the first round of qualifying, I was 7th overall. the second round of qualifying, I put on a new set of tires, and I was able to improve my time, but still only able to make 7th overall. in between rounds, a few laps of practice, and a few changes to driving lines, and some drag brake settings, the 3rd round, I ran my fastest, and it put me 4th for the mains behind Andrew Clark, Brian Hearn, Jordan Born.
In A1, I ran the 2 race set of tires I ran from Q2, and Q3. got a good start and up into 3rd, and in one of the tight sections of the track, I got hit from behind, spun out and went from 3rd, to 10th. I battled back, finished 6th. Pro-Line driver and TQ Andrew Clark took the win.
In A2, I put my final set of new Microns on the rear of my car, another good start up to 3rd, raced around, the top 2 tangled, got into the lead, but couldn't hold it as the TQ, Andrew Clark, was able to get around me. I finished 2nd for that round. with my fastest run of the day. however Andrew Clark took his second win, and the overall.
In A3, I am starting 3rd since TQ is gone, top 3 out to a good gap, few mistakes by top 2, I take the lead. I think i have a shot at the win. I have trouble with a lapper, as a turn marshal put him right down in front of me. drops me to 3rd. i need a 2nd place to take 2nd overall. Lap traffic plays a big role in this race. I have a good battle with top 2. Brian Hearn has issues with lappers, a small rub in the same section from earlier, I was able to pass Brian, I finish 2nd again, and take the #2 spot on the podium.