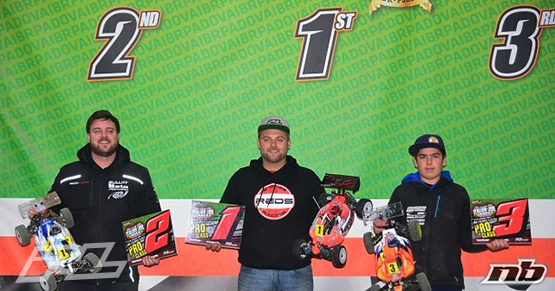 The Nitro Buggy Main final raised a few degrees winter temperature that reigns in Padova, Italy. Many drivers were able to win but Elliott Boots had that little bit extra. Calm, zen – call it what you like, well prepared, good company, a winning machine. His toughest opponent was his compatriot Darren Bloomfield and he is in pole position. It is important to not forget the fast Italian team with its young stars: Zanchettin, Baruffolo, Ongaro, Stocco and the French drivers as Reno Savoya, Jerome Aigoin and Jerome Sartel.
Boots Won on Pro-Line M4 Fugitives
From the start Bloomfield and Boots benefitted from a huge pile to open a gap. Reno Savoya emerging in last. Reno using experience and was soon up to 4th. But another bunch of buggies are created quickly and no one knows who is who! These events continue to advance ahead of both pilots with the pack. Boots begins to apply a lot of pressure on the shoulders of Bloomfield.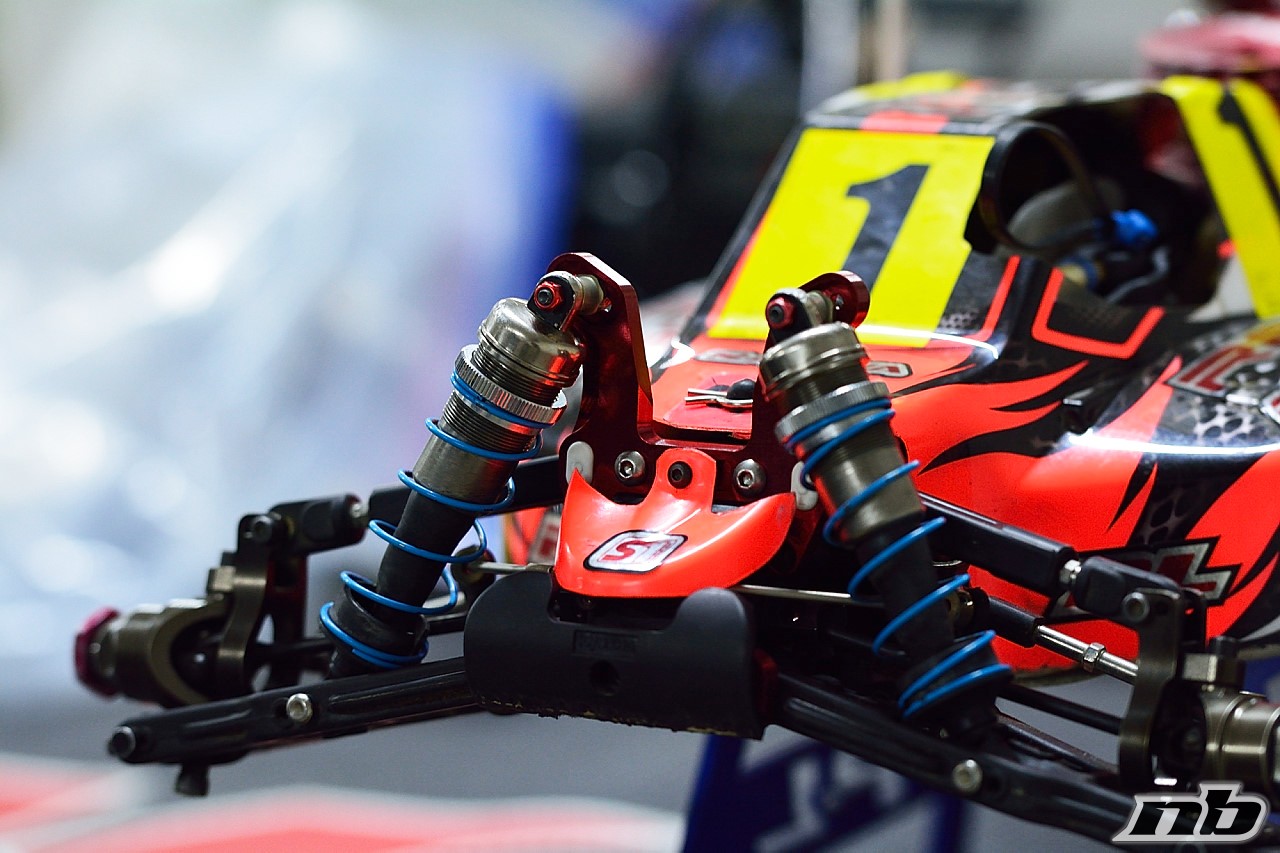 Bloomfield made a mistake and Boots took the lead and never looked back. Bloomfield knowing he had to shadow Boots in the hope to capitalise on any error but never came. Darren would go on to battle hard with Davide Ongaro later on. Ongaro will do its best to overcome Bloomfield, he will do so but not for long. Once back in second place Darren definitively retain but he is too far from Boots.
Boots won the race with a lap ahead of Darren Bloomfield and Davide Ongaro. This concludes this 2K16 edition of The Italian Job Race. I want to thank for their kindness and hospitality all The Italian Job Race staff. Evlin, Mau, Nicola and all others too many to mention. Grazie!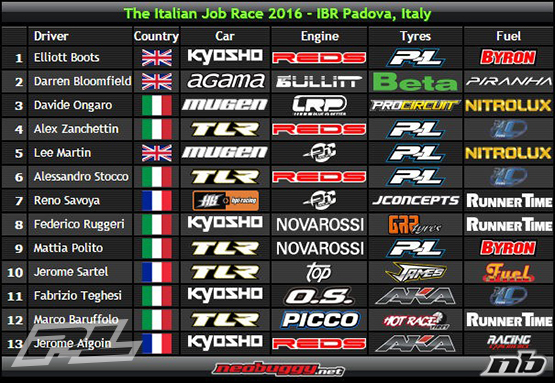 View Full NeoBuggy.net Article