 Attended the N.W.I. 4th annual N.W.I. TTC Sunday nov, 1. Was a great day with a great group of people. I ran my truck in the "Weekend Warrior" Class and came out on top with a first place finish.
The Pro-Line Racing 1.9″ TSL XL Super Swamper once again proved to be a great tire and pull me through the course with no problems at all. Mud, sticks, leaves, wet grass, it didn't matter I made forward progress.
Now that my season is over I can snag a new Pro-Line '72 C10 Chevy Body and paint it up for next year with a new scheme.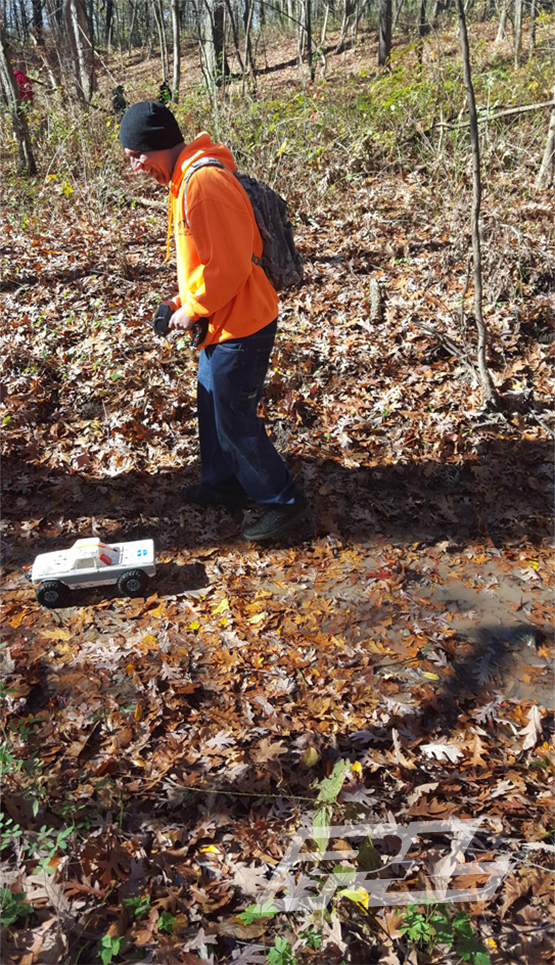 Would like to send a special thanks to all my sponsors for the 2015 season and hope to continue on next year with them and continue to grow.
Pro-Line Racing – thanks for manufacturing the great tires that give me supreme traction and the detailed bodies that make my trucks look scale.
Brazin Scale RC – thanks Wes and Brett for the great support via manufacturing the new chassis rails that made a night & day difference in my trucks performance and the scale accessories that give me those much needed scale points at comps.
We-Is-RC – thanks Tim for the sweet trailer so I can tow my trucks around in a scale fashion and of course all the verbal words of encouragement before and after each event
JT Hobbies – Thanks Jon for the sweet suspension links and product support that helped me build my trucks to what I wanted.
And thanks to anyone and everyone who gave me bits of advice, words of encouragement, loaned me a battery/part/etc. This hobby is definitely one huge family and I'm glad I've met each and every one of you.
– Travis Johnson