Our friends over at RCMag.com posted up a review with TONS of pictures of the Pro-Line PRO-2 SC truck!
"Thanks to CML Distribution who allows us to make this presentation to you.
Reminder, CML is a leading English distributor  (Pro-Line, HoBao, Associated,  ….) and is represented in France by Yannick Aigoin. When I received the package and unwrapped the box, I admit I was surprised. I missed the announcement of this car yet in Hot News on RCmag. Pro-Line is known for its tires, bodies, accessories … but I did not know they were also involved in the production of RC Kits. As I particularly appreciate the  Short Course 4×2 category we integrated into RCMBT, presenting this car will be a pleasure."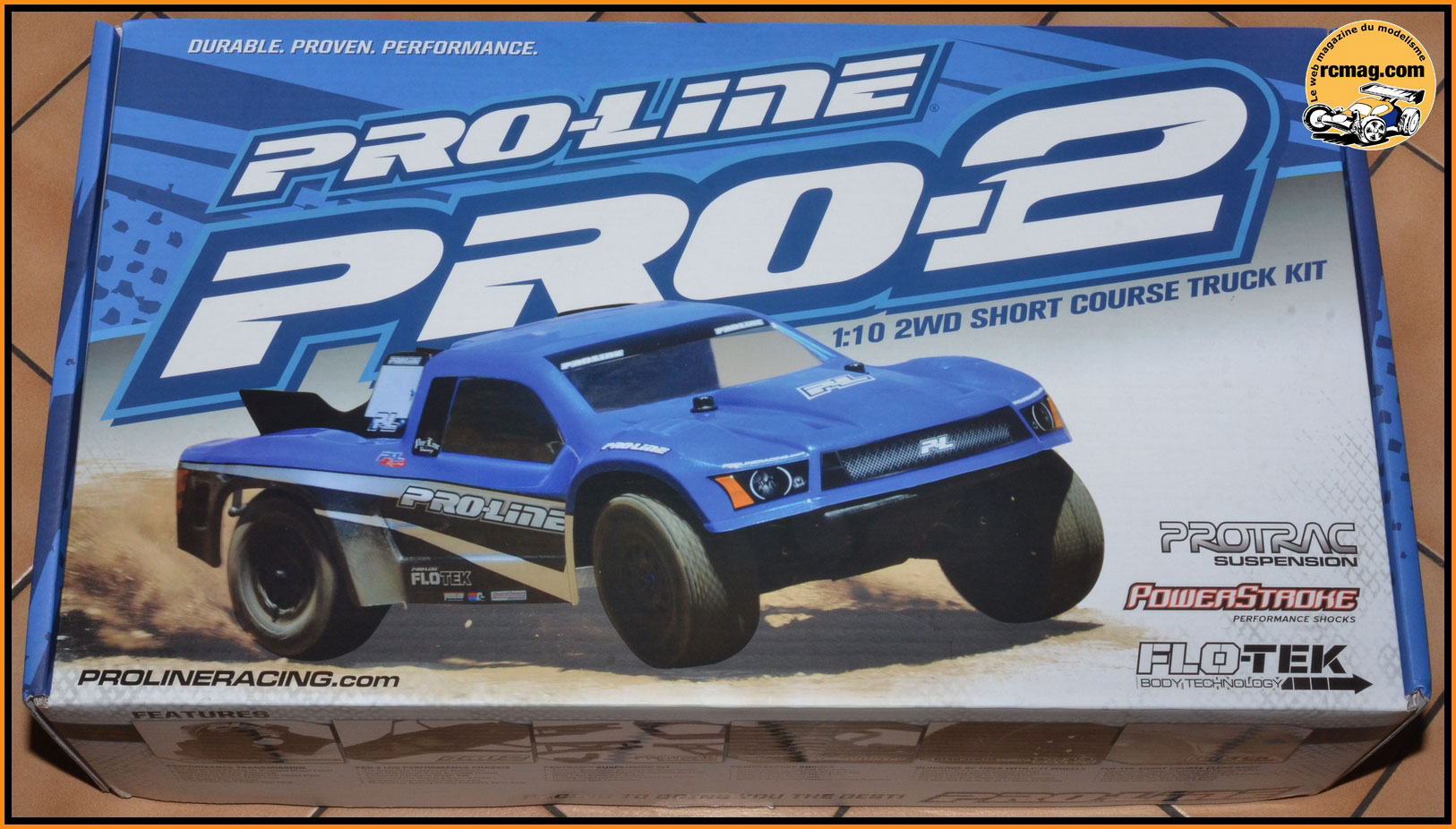 RCMag.com: "The box is quite successful with a representation of the Pro-2 action."
Thanks guys! Be sure to check out their forum for the complete review, photos, unboxing, video and more!
You can check out the RCMag.com forum here for more info…