This past weekend was the Off-road Reedy race of Champions held at OCRC in Huntington Beach, this facility is unrivaled for it's hospitality and one of a kind RC atmosphere, the Black family goes above and beyond to make sure the drivers have everything they need and make everyone feel welcome.
This is the hardest race of the year, because of the format and the high competition level . We came down to California early to do some testing with the cars and work with some of the team to prepare for the race.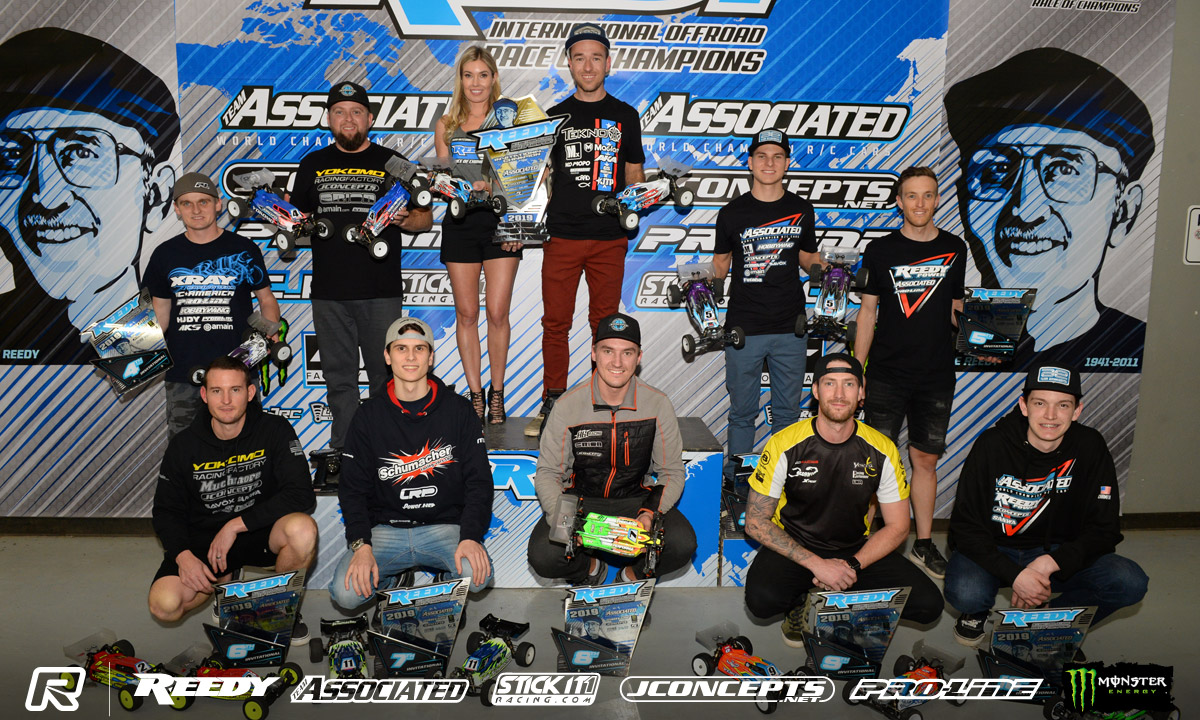 I had a lot of confidence in my cars going into the race and I was excited for the race to begin.
First class up was 4WD, I felt that my car was very good, and although I had some good runs I also had some bad ones, and would end the 4wd portion with 11 points in a 4 way tie for the lead.
Up next was the 2WD portion of the race, it started out pretty good but then I would start to lose sight of the lead points wise and would end up with 14 points in 2wd for a total of 25 points which would put me in 4th overall for the race.
I felt that both my cars were good enough to get me the win, but as we all know anything can happen in the Reedy Race.
Thanks again to the Black family and staff of OCRC for this great facility to hold this event.
Congratulations to Jared, I know that he has been waiting for this one for a long time. Also want to congratulate Tommy Hinz on a great job taking the win in open 2WD, another very well deserved win. The Xray team worked really well together this weekend we had 4 drivers in the open 4WD Main and 2 drivers in the open 2WD Main.
I want to thank my sponsors for giving me the opportunity to race with amazing products, Xray, RC America, Pro-Line, OS Engines, Hobbywing, MKS, VP Fuel, A Main Hobbies, Protek RC, Hudy, Lunsford, Avid, StickIt 1, Darkside Designs, OCRC, 110% Racing, Live RC, Red RC.
Thanks to my family for always being there for me and supporting me, and most importantly I want to thank my my Lord and Saviour Jesus Christ, I wouldn't be here without him.
–Ty Tessmann