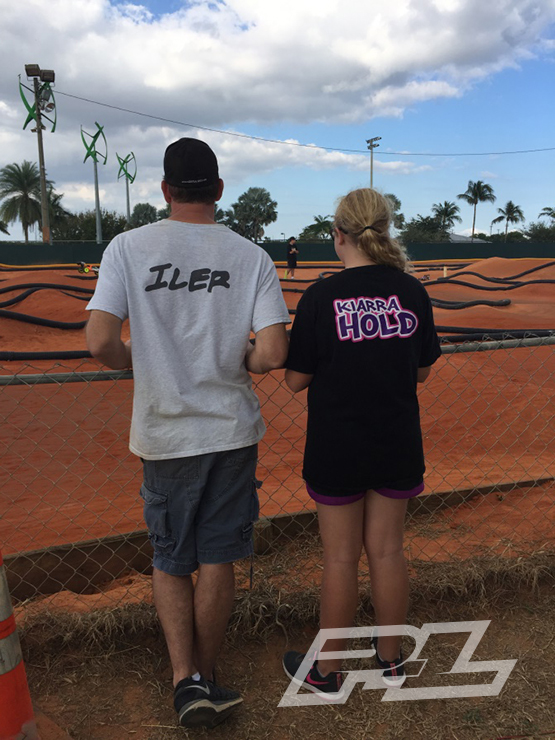 Today was round 2 of the SFORCS held at Coral Springs RC track which brought in 90+ entries. The track condition started off wet and ended up blue grooved.  David and I thought we would keep it simple today and raced only one class.
Our Pro-Line Hole Shot Tires gave us the traction we needed all day.
We had plenty of power with our #Trinity D4 motors and white carbon batteries. Our lap times got faster during our 2nd qualifier by 2 seconds. David had a fast lap of 24.014 and I had a 24.806. David qualified 3rd and I was right behind him in 4th.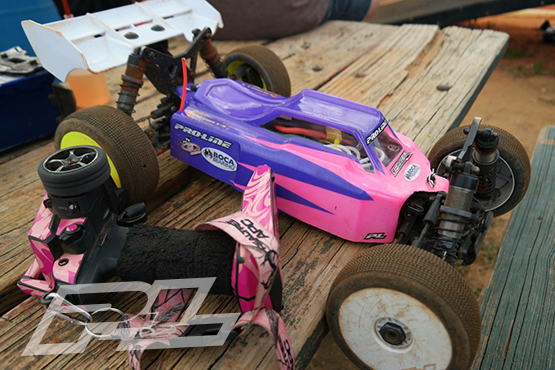 The main started and we all made it through the first couple of corners without any issues, but I ended up getting tangled up in traffic on the back straight and defiantly got the worst of it. Having to be turned marshaled I dropped all the way back to last place. The drivers who were in front of me at the start had a 23 or 24 second first lap compared to my 34.659.  I ran a good rest of the race, but having this be a stocked class it is really hard to make up 10 seconds. In the end I finished 6th a little disappointed as I thought I had a good chance of making the top 3. David on the other hand had a great race all the way to the end to take home 2nd making the podium once again. David Iler Race Results
4wd Buggy 13.5 Qualified: 3rd Finished: 2nd
Tires: Pro-Line Hole Shots – M4 back, M3 front
Jessica Iler Race Results
4wd Buggy 13.5 Qualified: 4th Finished: 6th
Tires: Pro-Line Hole Shots – M4 back, M3 front