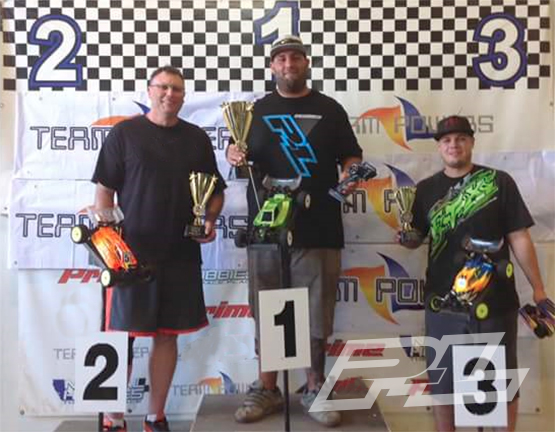 Went to Nor-Cal Hobbies yesterday for the TEAM POWERS CUP had a blast. Felt good to drive a 1:10 again considering I've been playing with 1:8 lately. I ended up qualifying in 2nd for Mod Buggy which Cody Hughy got me by 2 tenths and 1st in Wheeler.
I ran MC Electrons all weekend they felt great,  finding the pace with the b6 out there was tough, considering I'm still in a B5.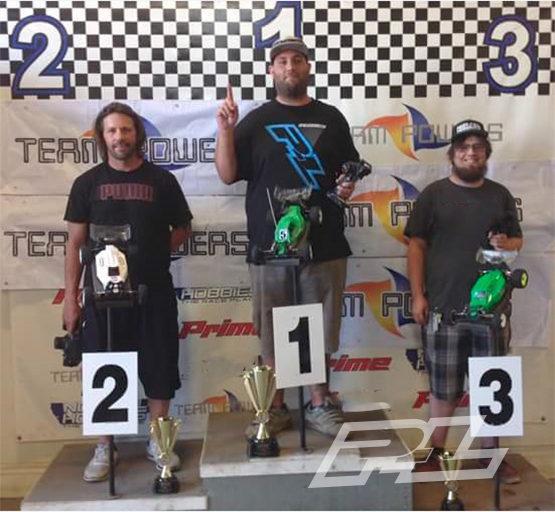 Came down to the main event I would end up battling with Cody nose to tail for about 2.5-min. He made a bobble so I was able to cruise by got a 4-second gap 'n put it in cruise control. Guess I set it to low cuz Cody found me on the last lap and made it extremely interesting. He tried to send it in on the last double before the strait and stuffed it LOL, I got the W.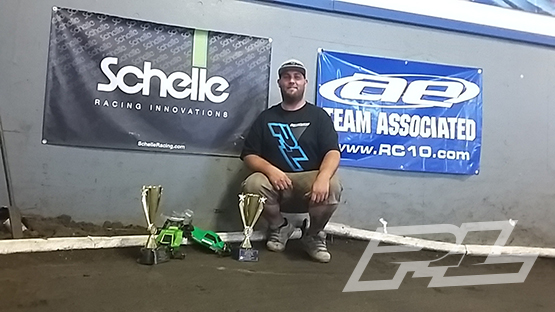 When the weekend started I thought I had zero chance against the b6 but my 'ol B5 came through. In Wheeler I started out extremely aggressive jumped to a 5 sec lead in about 2 laps and set the cruise control to the W.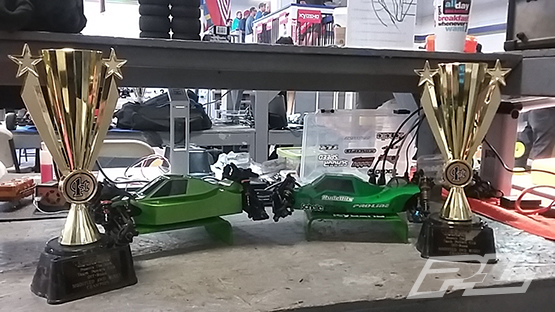 Thank you so much Pro-Line u keep putting me on the box I love your Tires and everything you do for your racers. I would also like to thank all my sponsors Pro-Line, Schelle, and Team Powers of course for the horsepower that just amazes me. Also thank Counsel for a Lil norcal B5 setup tricks that got me glued to the dirt and Cody Hughy for prepping the track and being a mentor to me teaching me how to race and for coming back to normal to do some sweet new layouts.